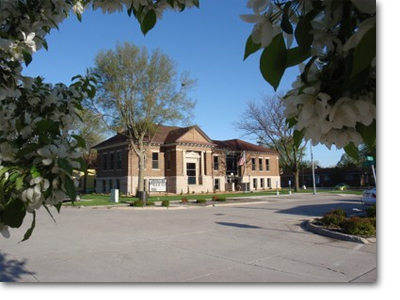 Clarion Public Library

302 N. Main
Clarion, IA 50525
515-532-3673 Fax: 515-532-6322
Hours open: Mon-Wed: 12-8 pm
Thurs-Fri: 10am-5pm
Sat: 10am-3pm

The
Clarion Public Library provides access to resources and services for educational, informational, and recreational purposes.

The library attempts to meet the needs of the residents of Clarion and the surrounding areas by providing information, encouraging the freedom to read, participating in inter-library cooperation, using technology, and serving as a center for the communication of ideas.
Dread Nation
by Ireland, Justina



Book list *Starred Review* Ireland delivers a necessary, subversive, and explosive novel with her fantasy-lac...More
Small in the City
by Sydney Smith



Book list A boy feels small in a big city. He gets off a train, and the simple first-person narrative explain...More
The Invention of Hugo Cabret
by Brian Selznick



School Library Journal :

Gr 3–6—Brian Selznick's atmospheric story (Scholastic, 2007) is set in Pari

...More
Grandfathers Journey
by Allen Say



Publishers Weekly :

Say transcends the achievements of his Tree of Cranes and A River Dream with this breathtaking p

...More
Let's Explore Diabetes With Owls
by David Sedaris



Book list Following his foray into animal fables, Squirrel Seeks Chipmunk (2010), Sedaris returns to his sign...More
The Midnight Library
by Matt Haig



Book list Nora Seed believes her life is made up of wrong choices. She didn't become an Olympic swimmer...More
Good Masters! Sweet Ladies! Voices from a Medieval Village
by Laura Amy Schlitz



Book list *Starred Review* The author of A Drowned Maiden's Hair: A Melodrama (2006), Schlitz turns to a ...More
Cane River
by Lalita Tademy



Library Journal: First novelist Tademy turns fact (the story of her antebellum Southern family) into fiction.
The Road
by Cormac McCarthy



Library Journal:

Starred Review. Winner of the National Book Award and the National Book Critics Circle Award, McCar

...More