What are you looking for ?
---
This is a great place to start your search for information Search engines are a fine place to start a search of the Internet, but often the results are unsatisfactory. Besides, the Internet isn't the only place to find information. Our library has gathered together some great resources for you to use to find the information you need.
Databases
Click the link and you will see the many databases available to search. Type in any search term of your choice on these topics and more: Gardening, Business, Herbs, Health, Fitness, History, Culinary Arts, Recipes, etc. You will get authoritative magazine, journal articles, and book results.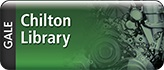 Chilton's Vehicle Library gives you complete repair and maintenance guides.
It also contains valuable purchasing, recall, and value information.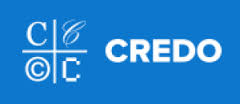 Credo gives access to searching 3,581,803 full text articles in 1,098 reference books from 116 publishers. This database also has the Britannica Encyclopedia, Dictionary of the English Language, Medical Dictionary Thesauraus, Harvard Medical School Videos. Explore!

With 100+ Languages (and Growing!), a flexible learning path, extensive English collection for English learners, optimization for touchscreen, downloadable audio files, and typing and speaking practice, it's no wonder Transparent Language is the most complete language-learning system for libraries!
Every newspaper in the database is fully searchable by keyword and date, making it easy to quickly explore historical content.

Use the archive to gain a local perspective on historical news, to research your family history, or to simply read about a person or event of interest. We invite you to visit the archive often, as additional pages will be added as they become available. This archive is hosted by NewspaperARCHIVE.com, the largest historical newspaper database online.

Bancroft Register And Kossuth County Review, Bancroft Register, Burt Monitor, Des Moines Valley News, Fenton Reporter, Kossuth County Review, Luverne News, Luverne Tribune, Swea City Herald, Tele News, Swea City Herald Press, Wesley News, Wesley Reporter, Wesley News World, Whittemore Champion.

Our library patrons now have anytime, anywhere access to a dynamic collection of digital audio and eBooks through the library service BRIDGES. BRIDGES is a state-wide collaboration. With a valid Lakota Public Library card, you can log onto the digital library website, install a piece of free software, and begin checking out popular and classic audio and eBooks to your PC or mobile device. New titles are added to the collection each month. You can check out up to three titles at a time, and at the end of the 7 or 14 day lending period, the books will expire and automatically return to the BRIDGES collection. The title will still appear on your device but will be inaccessible and can be deleted. With digital titles there are no late fees or damage costs. The service is free, easy to use, and best of all, available anytime from anywhere in the world. Stop in the library for more information.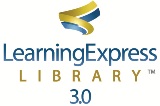 LearningExpress is an interactive online learning platform featuring over 770 practice tests, tutorials, and eBooks related to job search and workplace skills improvement, career certification and licensing exam preparation, college entrance and graduate school admissions exam preparation, GED exam preparation, and basic skills improvement in reading, writing, and math, for all ages. You'll get immediate scoring, complete answer explanations, and an individualized analysis of your results.

Iowa Area Education Agencies provide Iowa AEA Online, consisting of eight dynamic online resources, to all Iowa accredited schools. Students and staff have access at school and at home (Internet access required), 24 hours a day, seven days a week! These online resources support the content standards for school curriculum and student learning by bringing a wealth of information to teachers and students wherever they may be, with just the click of a mouse. To learn more about these resources and how to access them, contact your teacher or teacher librarian.
HealthInfoIowa is a single, Iowa-focused Web site, with authoritative content that ranges from national health and medical databases to regional, state and local links. This Web site serves as a simple and trustworthy first stop for Iowans, to which both information consumers and providers can turn for dependable support. Frequent users of this site will notice a change in the format of this site because it has been transferred to Plone software, a free content management system.