Welcome to Mecklenburg County Public Library!!! Please bear with us as we continue to update the new site.
If you are looking for the Lunenburg County Public Library website, please visit http://lunenburglibraries.org .
New Mecklenburg County Public Library Sign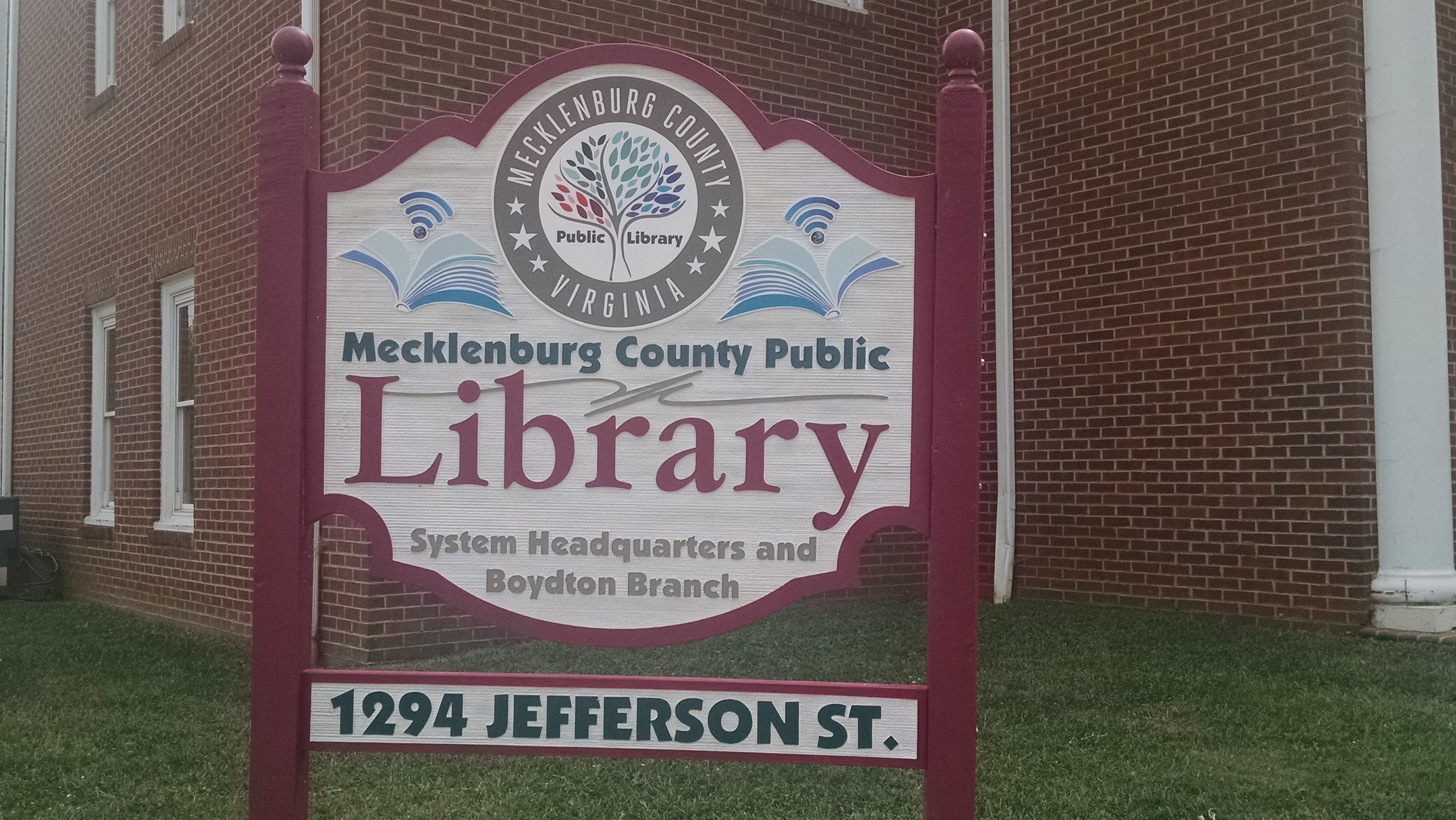 MCPL Mission Statement
The Mecklenburg County Public Library provides its communities with materials and services to help residents obtain information meeting their educational, vocational, cultural, personal, and recreational needs. Special emphasis is placed on stimulating children's interests as well as promoting all users' appreciation for reading and lifelong learning. The library functions as an essential part of the community.