Want to learn more about computers? Math? How to use your new IPhone?
How to use a mouse? How to kill a mouse? (OK maybe not that)
Everyone can find something useful at GCFLearnFree.org. Take it on the go with their Mobile Apps for Android, iOS or Kindle.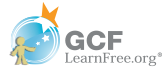 Bridges - Check out Ebooks & Audiobooks for free!
...Read More
Our E-book and audiobook collection is on BRIDGES - powered by Overdrive.
Free to Grafton library patrons with your library card number!
Just sign in through Grafton Public Library (your account number is your 14-digit Grafton library card number) and read or listen in a browser online, or download to your device to read or listen offline. There are never any fines because they remove it from your account when it's due. Have you had your book for two weeks but you're not quite finished? - No problem! You may renew if nobody else is waiting for that book. Want a book but it's unavailable? Place a hold and they will email you when it's available for you.
For guides on using your devices and other support pages, visit the help pages. Call Nancy at the library or stop in if you need any assistance!
Welcome to the Home Page.