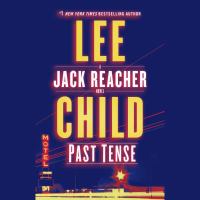 Book list
From Booklist, Copyright © American Library Association. Used with permission.

*Starred Review* En route to San Diego from Maine, Jack Reacher finds himself looking at a road sign saying Laconia, New Hampshire. Reacher recognizes the name; it's the place where his father was born. He decides to take a quick detour and have a look at the place. Meanwhile, not far away, a Canadian couple's car is acting up. They manage to drive it to an out-of-the-way motel before it breaks down. As Reacher tries to track down some proof that his father once lived in Laconia (official records show no trace of anyone named Reacher), the Canadians begin to suspect that the motel's owner isn't being entirely truthful with them, and that, despite his repeated promises, helping them get their car fixed is the last thing he wants to do. Child expertly juggles a pair of seemingly unrelated story lines, keeping them moving simultaneously, until, inevitably, the lines merge and violence ensues. The twenty-third Reacher novel springs some interesting surprises about Jack's family and contains one of Reacher's most cold-blooded acts of violence. As always, the prose is lean and efficient, the action scenes are well designed, and Reacher is as formidable an opponent as one could imagine (just this side of a Transformer). Another first-class entry in a series that continues to set the gold standard for aspiring thriller authors. HIGH-DEMAND BACKSTORY: A Reacher novel travels the world with much more than a toothbrush. Think media avalanche.--David Pitt Copyright 2018 Booklist
---
Publishers Weekly
(c) Copyright PWxyz, LLC. All rights reserved

Early in bestseller Child's superb 23rd Jack Reacher novel (after 2017's The Midnight Line), the peripatetic Reacher reaches a fork in a road in rural New Hampshire; he chooses the path heading to Laconia, "his late father's place of birth." At the same time, just 30 miles away, a young Canadian couple on their way south have car trouble and stop at a small motel, finding they're apparently its only guests. Reacher uncovers few traces of his father's existence, other than a 75-year-old assault case in which Stan Reacher is named. But he does stir up a world of trouble when he steps in to help a woman under attack and gives her assailant-the son of a well-connected underworld figure-a humiliating beating. While Reacher is dealing with a revenge posse, the Canadian couple discover just how strange their motel is. Child neatly interweaves multiple narratives, ratchets up the suspense (the reveal of the motel plot is delicious), and delivers a powerful, satisfying denouement. Fans will enjoy learning more of this enduring character's roots, and Child's spare prose continues to set a very high bar. Agent: Darley Anderson, Darley Anderson Literary. (Nov.) c Copyright PWxyz, LLC. All rights reserved.
---
Kirkus
Copyright © Kirkus Reviews, used with permission.

On his way to the West Coast, Jack Reacher takes a detour to New Hampshire to check out some family history in the 23rd book in Child's (The Midnight Line, 2017, etc.) series.Laconia, New Hampshire, is the setting for the latest showcase for Reacher's unconscious talent for stirring up the latent murderous violence in any bucolic setting he chooses to enter. In this case, the hubbub comes in the form of a local mob family after Reacher unleashes his own form of discipline on a younger member of the clan when the beardless thug attempts to assault a waitress. Paid muscle is soon on the way north from Boston, but both Reacher and his constant readers know that kind of goon is never a match for him. And so Reacher and reader are free to ponder the puzzling story about our hero's past. It seems that there is no official record of Reacher's dad, who grew up in Laconia, but there is evidence to suggest he may have played a hand in the murder of a sociopath terrorizing the town in his day. All of this is intercut with the ordeal of a young Canadian couple driving south to New York to score some money by selling the goods they've got hidden away in a suitcase. Their car breaks down just outside a remote motel that, they gradually discover, is not as welcoming as it seems. It doesn't take long to figure out what's waiting for them there, though it takes a bit too long for Reacher's story to join theirs. Nevertheless, the tone doesn't go blooey here, as it has in some of the recent series entries, and the way everything winds up for all the participants shows a satisfying generosity of storytelling spirit.The Reacher series gets back on its rough and rocky track with this latest companionable entry. Copyright Kirkus Reviews, used with permission.
---
Library Journal
(c) Copyright Library Journals LLC, a wholly owned subsidiary of Media Source, Inc. No redistribution permitted.

When Jack Reacher hits the road, fans know there will be blood, beatings, clever helpmates, military jargon, calculated risks, and a few good men (and women) met. This 23rd novel involves dual detours. Reacher is on his way from Maine to San Diego when he spots a road sign: Laconia, NH. That's where his father grew up, so he decides to make some genealogical inquiries in town. Not far from Reacher, Canadian travelers Shorty and Patty pull into a remote motel, their car on its last legs. They're the only guests and the proprietors seem a little odd. Of course things get worse for them and for Reacher, who pummels a local, well-connected bully when he's not poring over census records and playing matchmaker for two government workers. Child brings the two narratives together in a satisfying way, doling out inside jokes, imaginative fight scenes (one in a library), family secrets, and some observational humor. And all that happens before Reacher shows up at the motel. VERDICT With his usual flair for succinctness and eye for detail, Child creates another rollicking Reacher road trip that will please fans and newcomers alike. [See Prepub Alert, 5/7/18.]-Liz French, Library Journal © Copyright 2018. Library Journals LLC, a wholly owned subsidiary of Media Source, Inc. No redistribution permitted.