The Maker's ZONE Lab

The Maker's ZONE Hands-On-Lab
The Maker's ZONE Hands-On-Lab
Imagination and creativity come to life for all ages in a fun and interactive manner inside the Robert J. Kleberg Public Library's The Maker's ZONE. This innovative, hands-on lab exposes students and families to the fields of Science, Technology, Reading, Engineering, Arts, and Mathematics, otherwise known as S.T.E.M./S.T.E.A.M./S.T.R.E.A.M.
The Presidential Goal for public and college students during the next 10 years is to have them "move from the middle to the top of the pack in science and math." Providing a unique environment such as The Maker's ZONE not only addresses this goal, it also provides a unique way to offer S.T.E.M./S.T.E.A.M./S.T.R.E.A.M. education outisde the classroom to underrepresented groups such as Hispanics, African-Americans, women, people with disabilities, and first-generation Americans.
---
WHAT IS THE MAKER'S ZONE
The Maker's ZONE is an interactive lab that consists of three (3) different stations that educate and interests users on 1 or more areas of S.T.E.M./S.T.E.A.M./S.T.R.E.A.M. These stations are the Make It Station, the Coding Station, and the Unplugged Station. While each station is designed to challenge an individual's mind, there is absolutely no experience needed to get involved.
The Make It Station
S.T.E.M./S.T.E.A.M./S.T.R.E.A.M. Fields: Technology, Engineering, Arts
Print, mash, crop, and edit your digital creations and watch them come to life before your eyes at The Make It Station. This station exposes users to an array of digital media software including Cubify for 3D printing, Audacity for music editing, Photoshop Elements 13 for image ediiting, and Windows Movie Maker for video creation, just to name a few. Users can also explore how their favorite webpages are built using Mozilla Webmaker's X-ray Goggles and even take a crack at the coding process by doing their very own Hour of Code.
The Coding Station
S.T.E.M./S.T.E.A.M./S.T.R.E.A.M. Fields: Technology, Engineering, Mathematics
There is more to gaming then just pushing buttons on the controller and watching your favotire characters move to your every command. A special set of instructions called codes helps those characters come to life on your screen and it is the art of learning how to write codes, known as coding, that makes the boring become extraordinary. The Coding Station exposes users to computer coding and introduces them to the Raspberry Pi, a credit-card sized computer that contains various coding applications for the beginner to the advanced, including a unique version of Minecraft® known as Minecraft Pi that teaches users how to computer code while playing the game in real time.
The Unplugged Station
S.T.E.M./S.T.E.A.M./S.T.R.E.A.M. Fields: Science, Engineering, Arts
Feel like becoming disconnected for awhile and building things the old fashion way - with your hands? Then the Unplugged Station is just what you or your family needs. This station introduces the non-tech side of making by encouraging users to build, fold, and cut their ideas to life through a handful of resources that include LEGOs, HexBugs, a junk mail origami book, gardening books, and more.
---
Each station contains a QR Code, a scannable barcode that can be read with a smartphone or tablet, that either provides additional resources for the station or provides addtional information that can be accessed through the library. Providing these codes not only offers "take-away" material that can be viewed at home, but also reinforces the library's role in providing an innovative environment for users to learn, discover, and explore.
---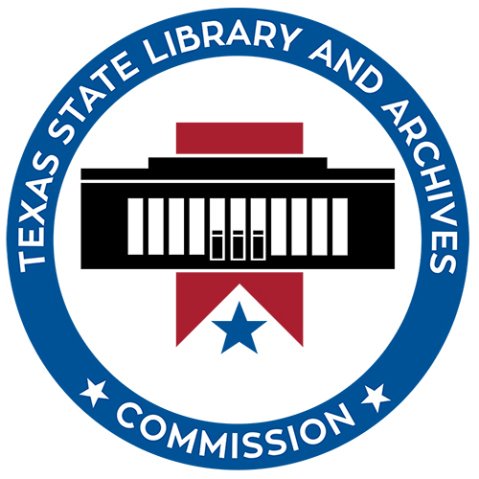 The Maker's ZONE was funded by the U.S. Institute of Museum and Library Services through a grant to the Texas State Library and Archives Commission. (2015)