Library Expansion
For the most up-to-date photos, check out our facebook page HERE.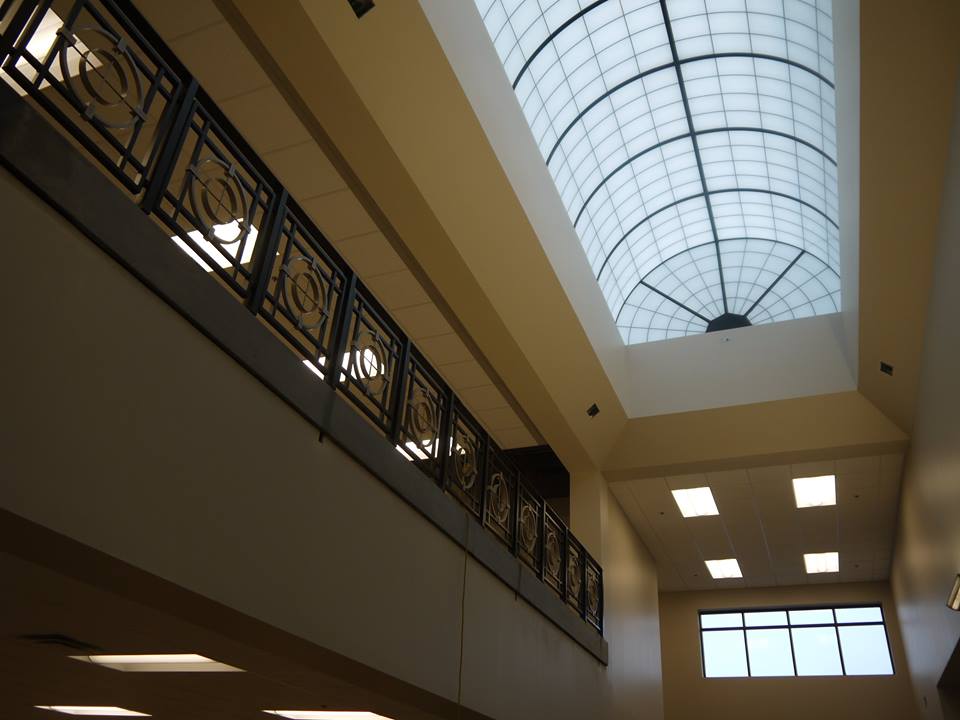 The guardrail for the 2nd floor is in. Ceiling tiles have been installed.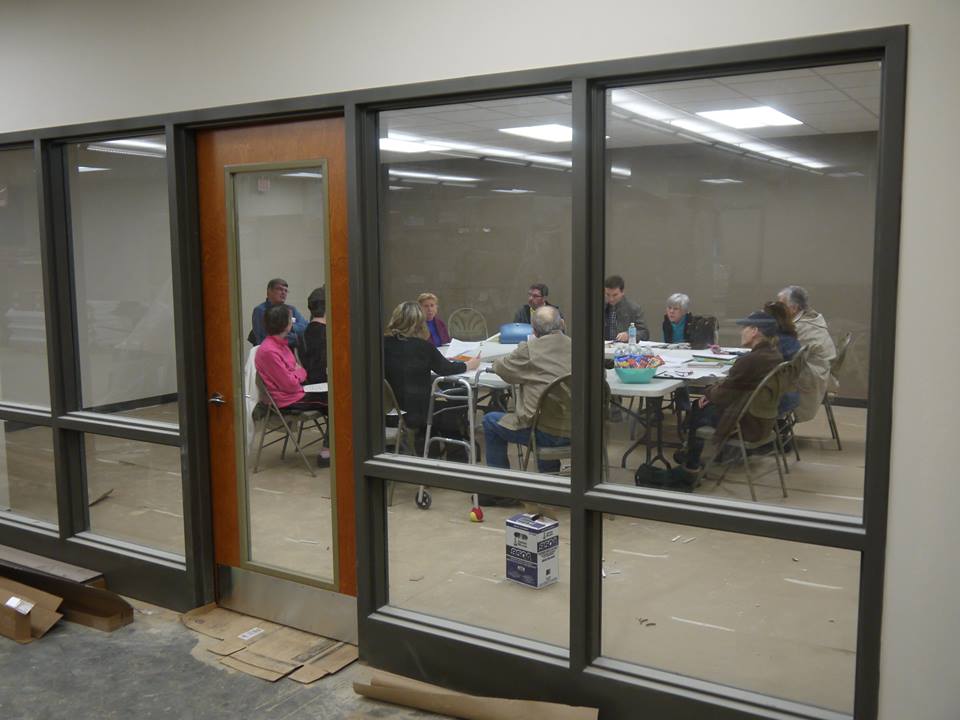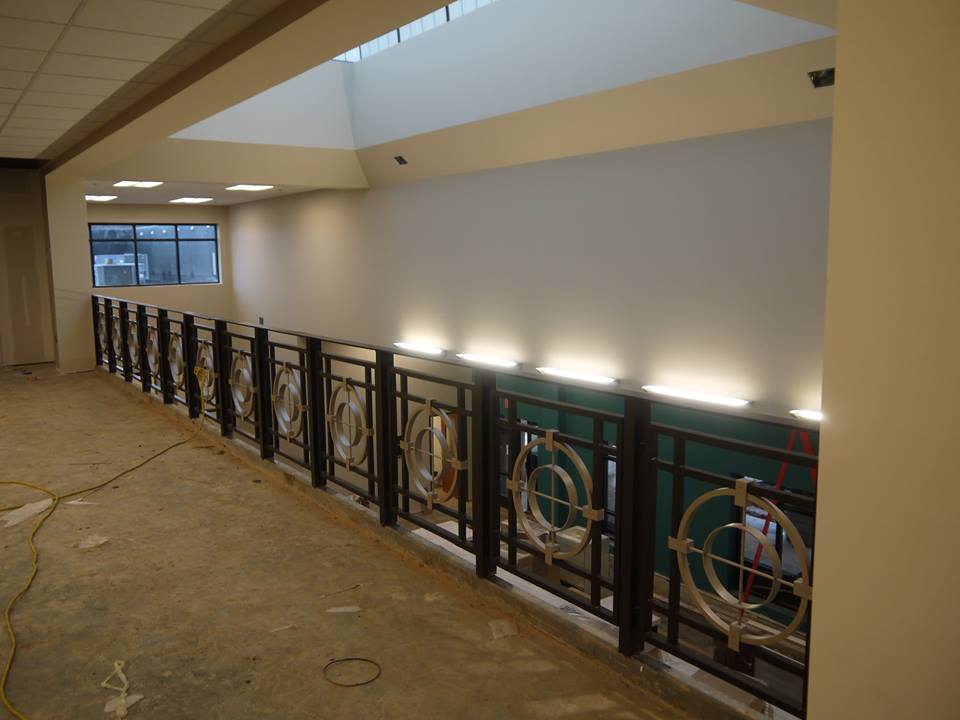 The Library Board meeting in the Betty Dailey Room. Doesn't the guardrail look good?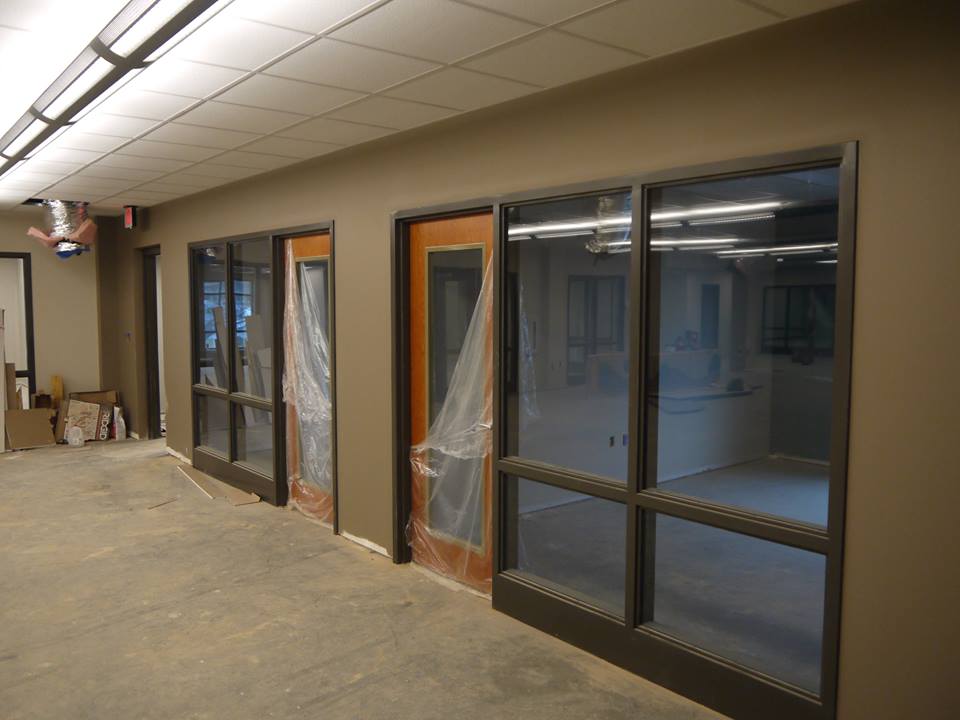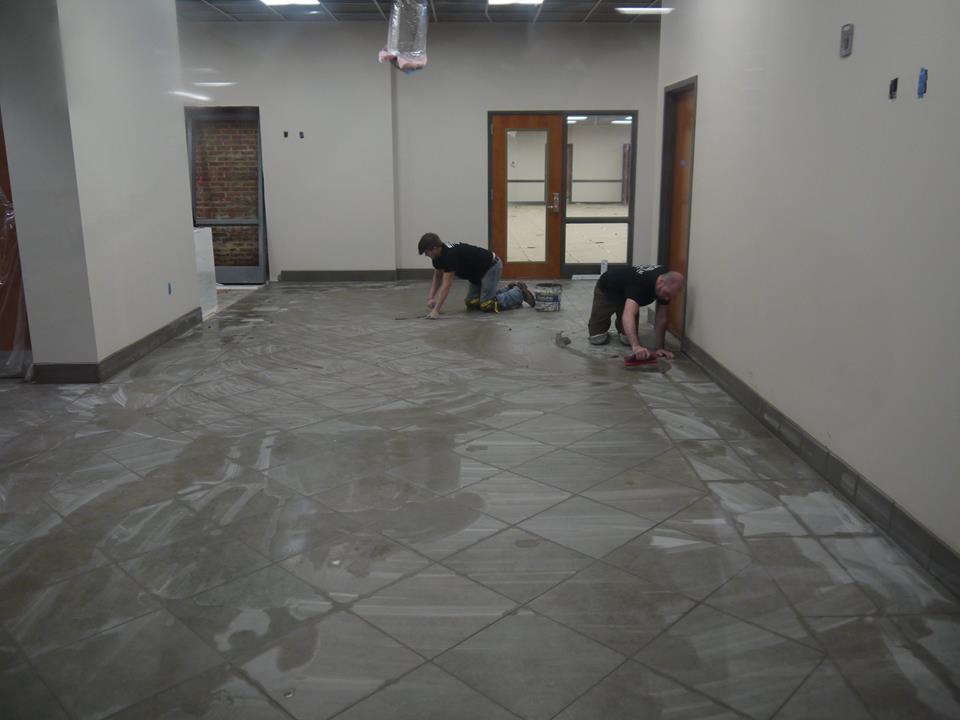 Reservable study rooms on the 2nd floor. Extremely nice tile being laid in the hallway.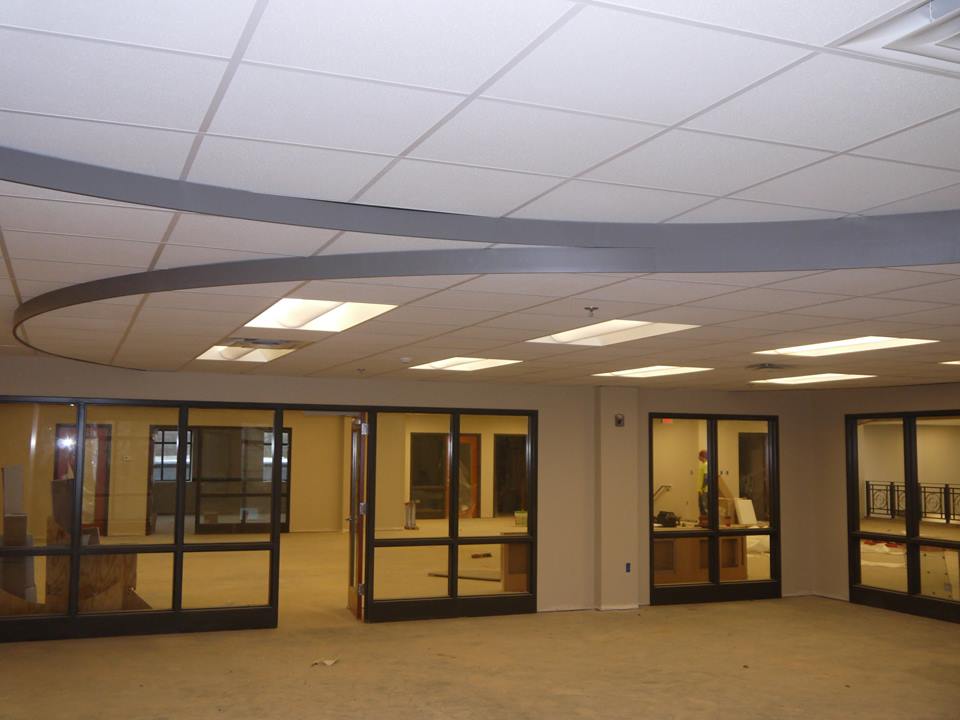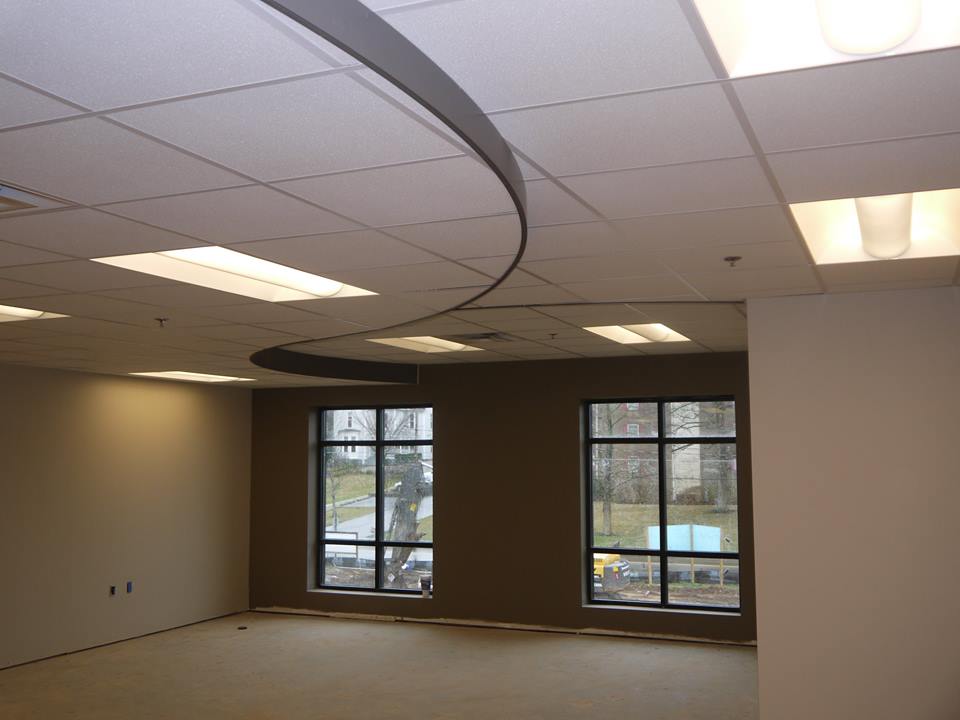 The Teen Room ceiling is finished. It's a very cool looking ceiling, too.
The main circulation desk being installed. Another photo of the desk.
Carpet is being installed in the Community Room. The staff will soon have a dedicated Break Room!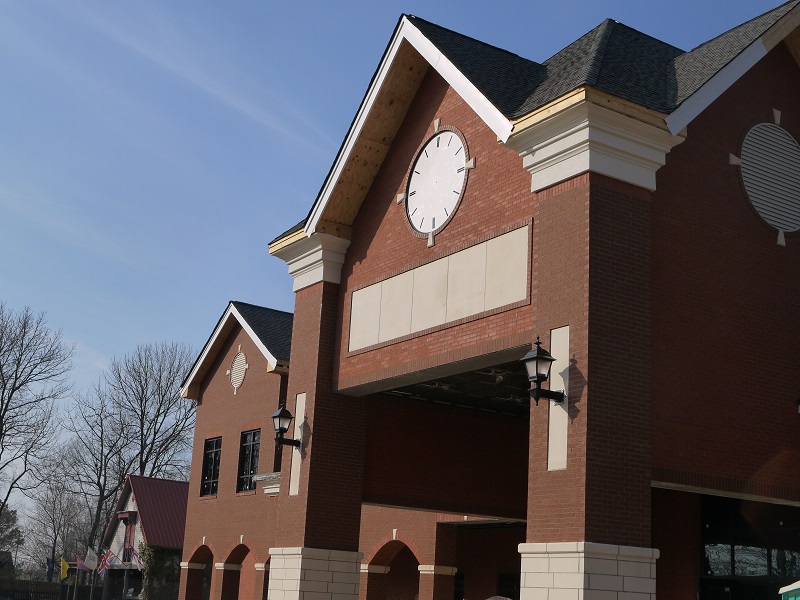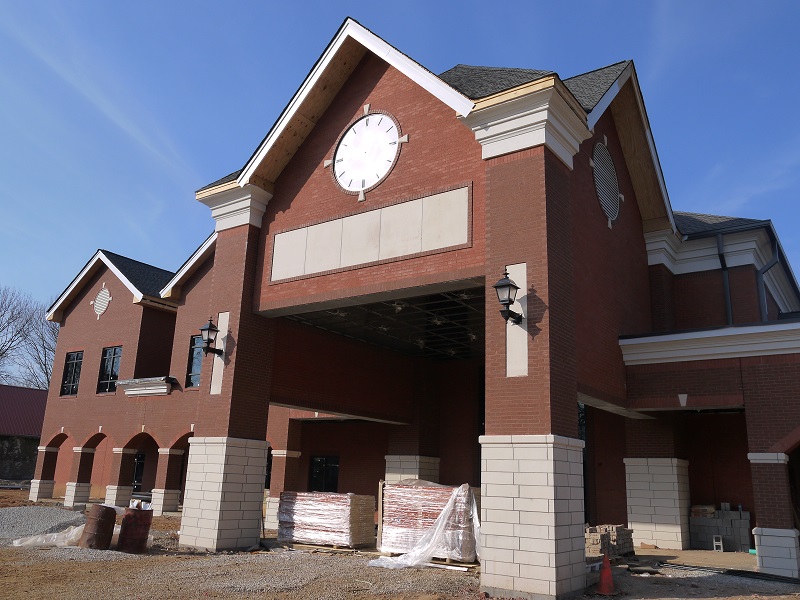 The large lamps have been installed. Another photo of the main entrance.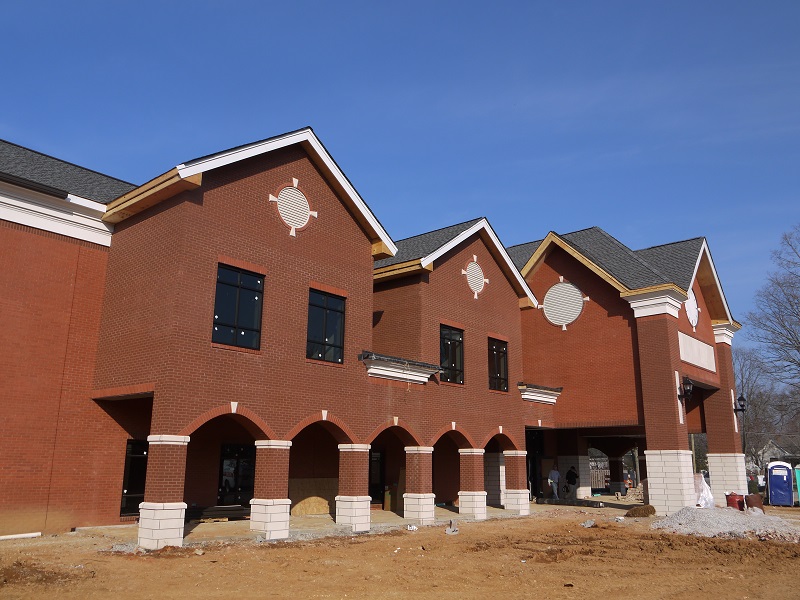 We're almost ready for the parking lot! The Library Board Room has been carpeted.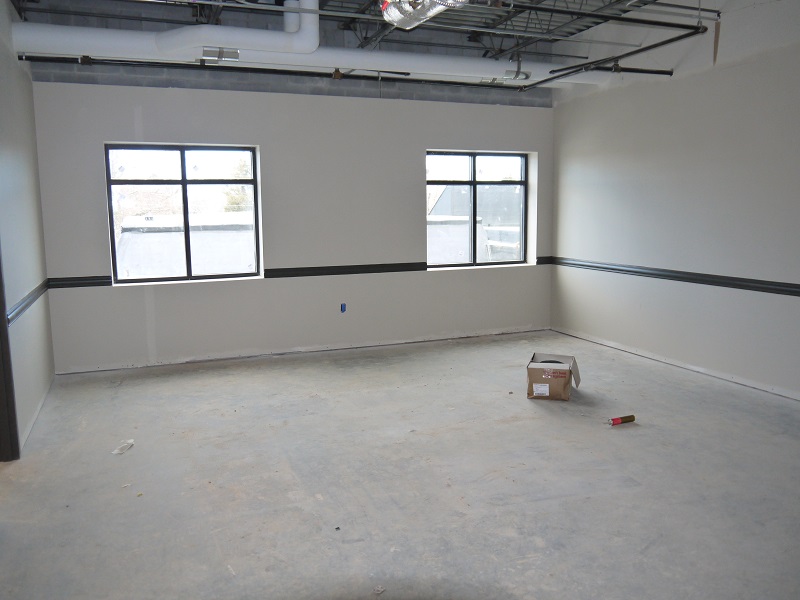 The Genealogy/History Rooms are coming together. The elevator has been installed.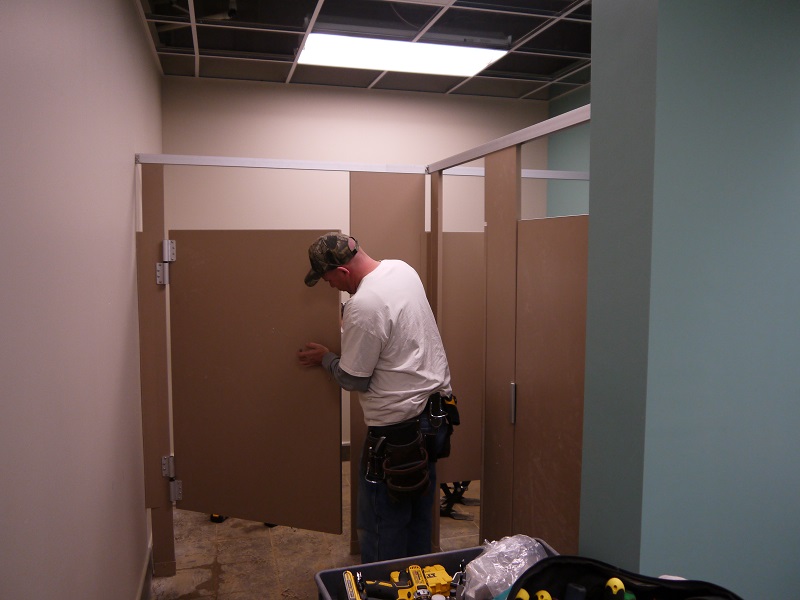 The new women's restroom has THREE stalls!! Finally, wall units for the men's room.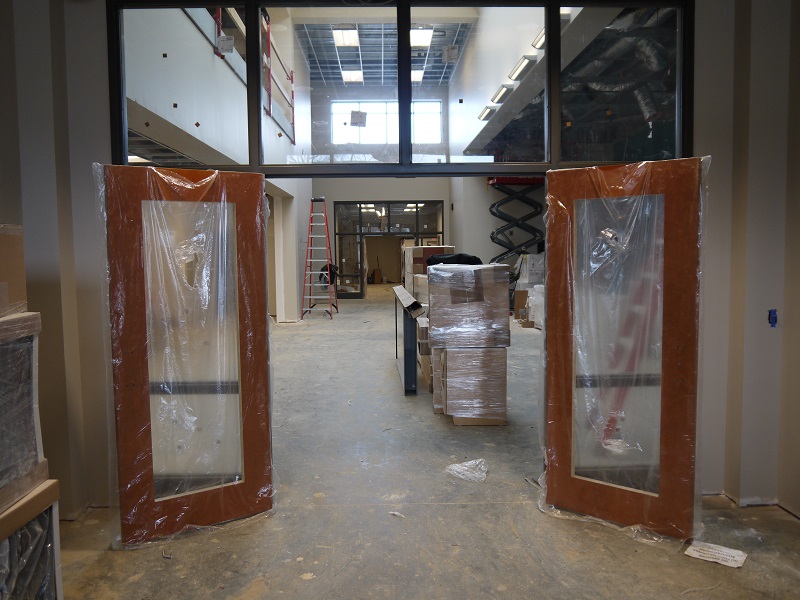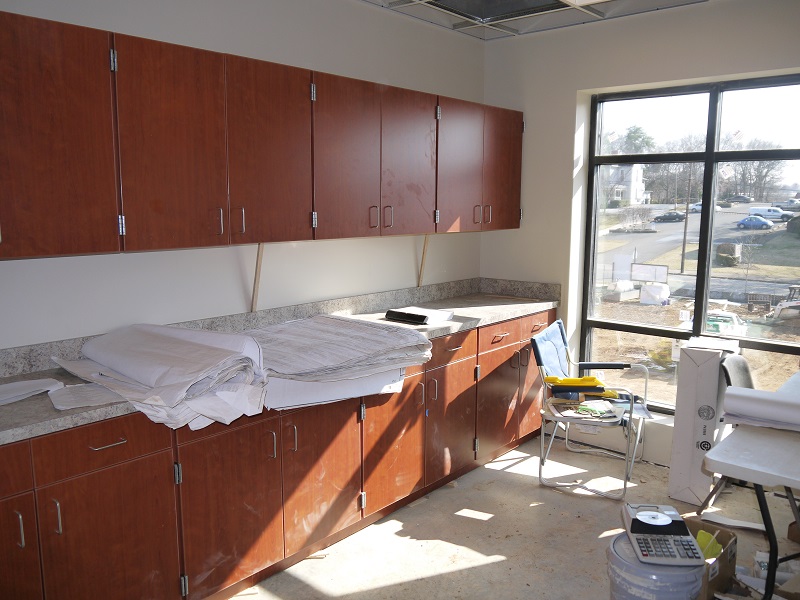 All of the the interior doors have been hung. This is the I.T. office/workroom.
The ceiling in the Young Adult/Teen Room will be multi-layered. It will look really cool.
A beautiful shot from the 2nd floor opening. Painting behind the circulation desk.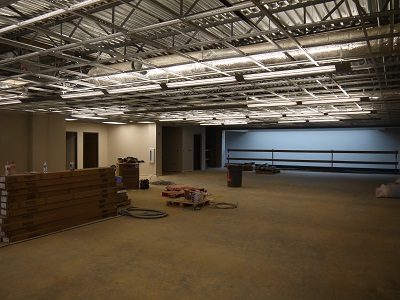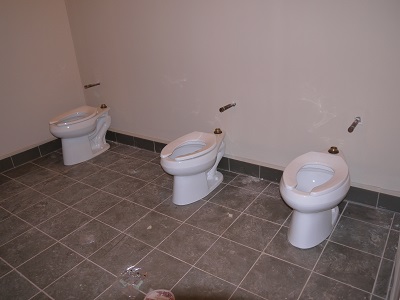 The lighting is up on the second floor. First floor women's restroom. 3 (!!!) toilets!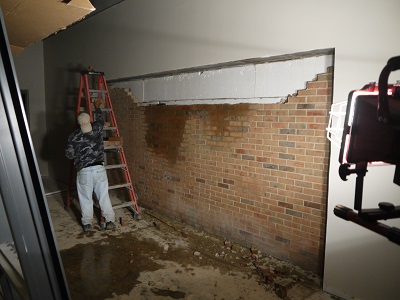 The elevator is being installed. The old will soon be connected with the new.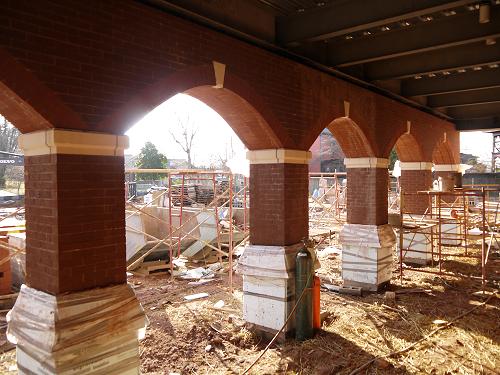 It's really coming together! We are loving the arches!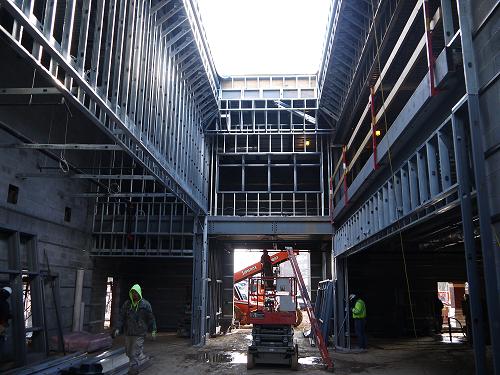 Main entrance from the inside. The main stairwell is finally in!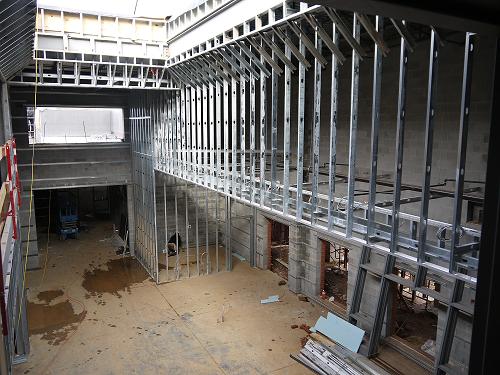 The Young Adult area is going to be really nice! View of the circulation desk from the 2nd floor.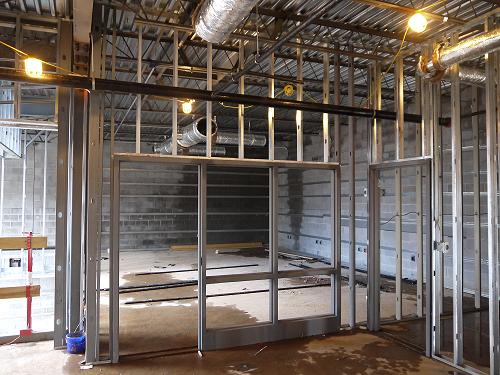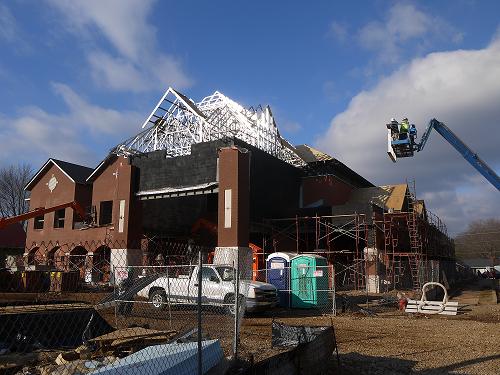 The brand new Computer Lab is taking shape! We can't wait for it to be complete!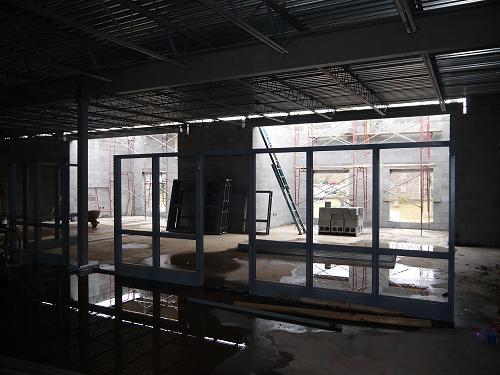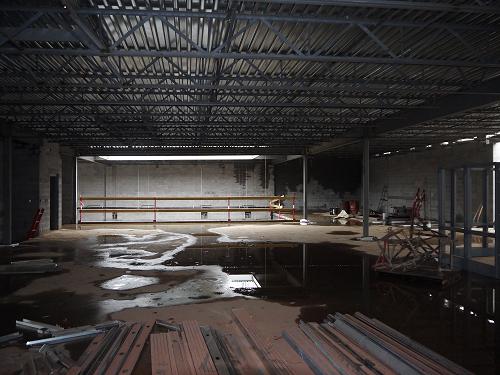 2nd floor Young Adult area. 2nd floor main area.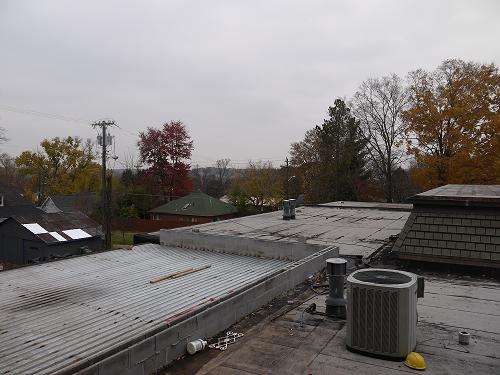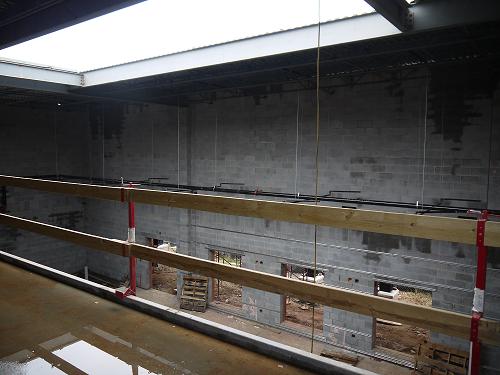 View from the back of the 2nd floor. View from 2nd floor opening to 1st floor.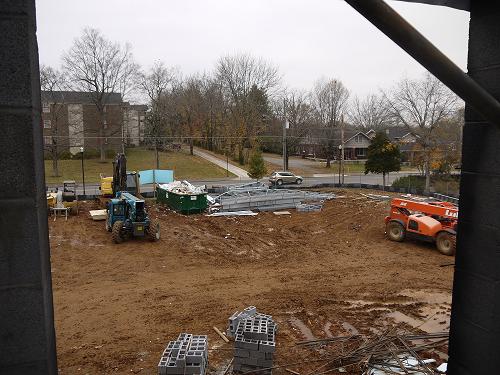 View of 5th ave & future parking lot. Another front view from 2nd floor.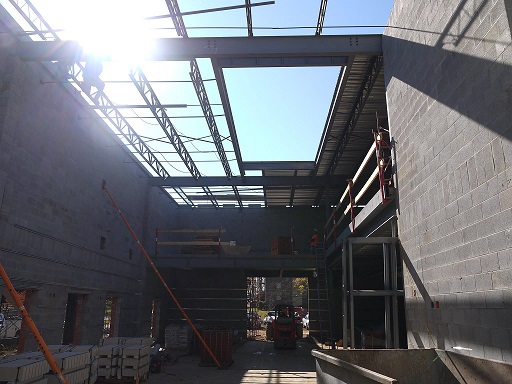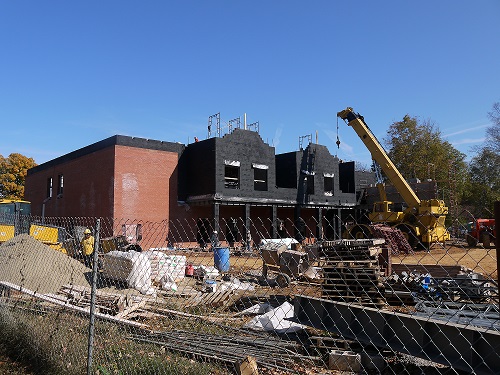 This is where the skylight will be. Brick is finished on the alleyway side.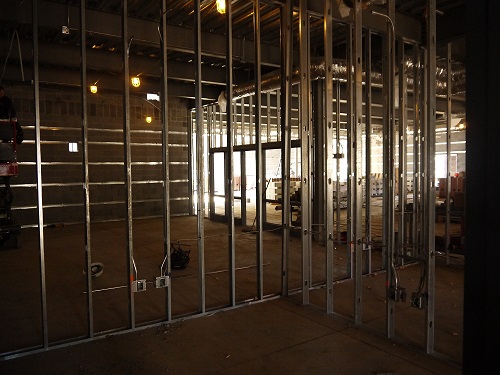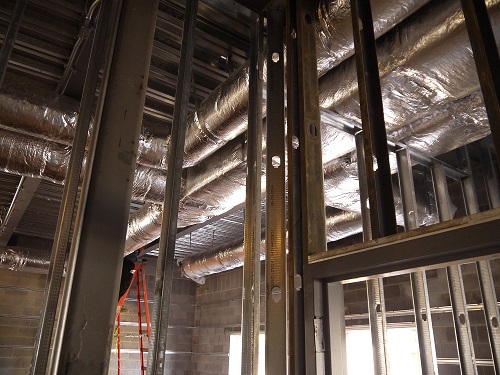 The walls are going up. Some air duct work.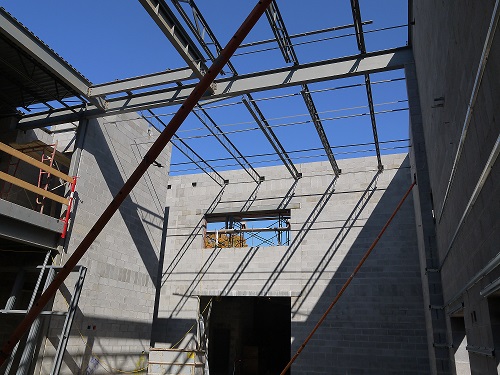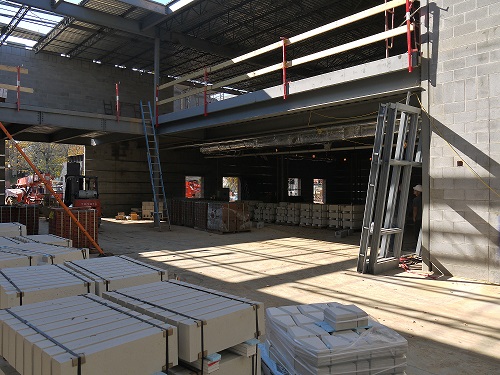 Another shot of the skylight topleft. A view of the second floor opening to the first.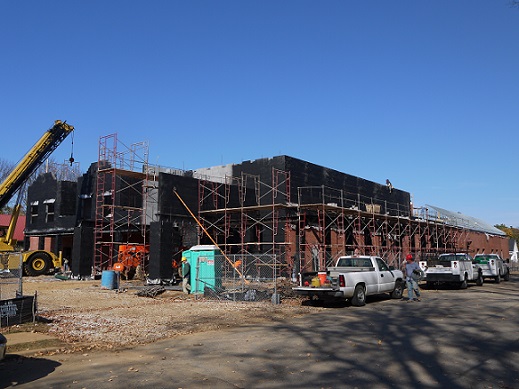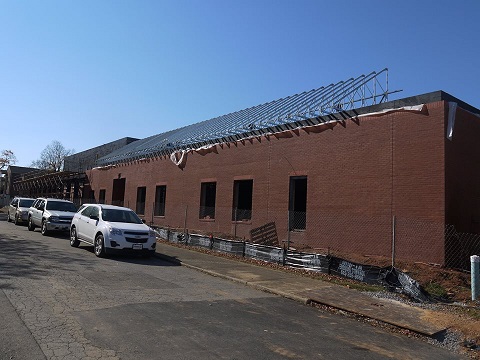 We're getting closer... The roof is going on the Community Room.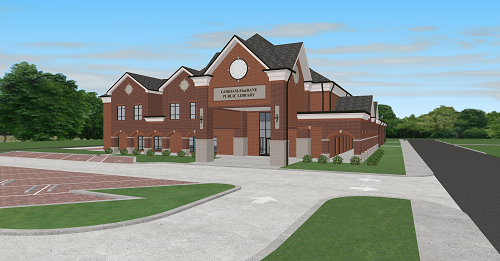 Updated Architect renderings! Notice the brick-paved lot!
Top-down view. You can see the skylight! Side view. Covered walkway & Community Room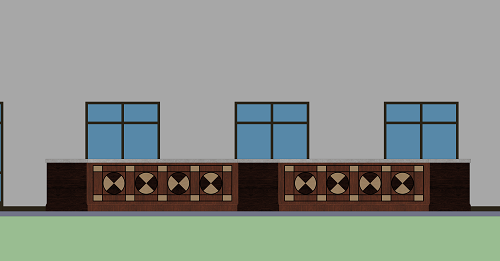 Main Circulation Desk. This is below the skylight. Children's Circulation Desk in the renovated area.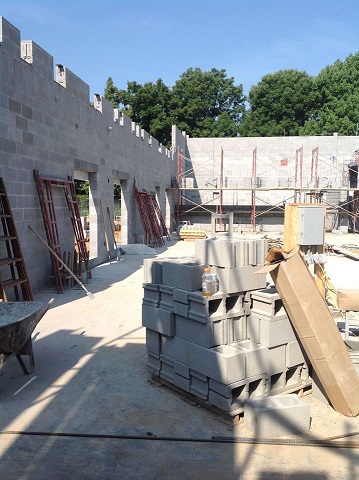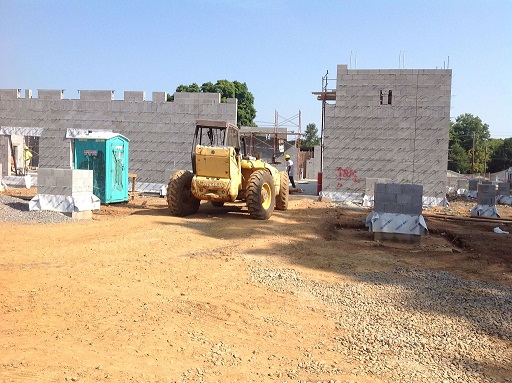 Front room where media will be located. This is the main entrance.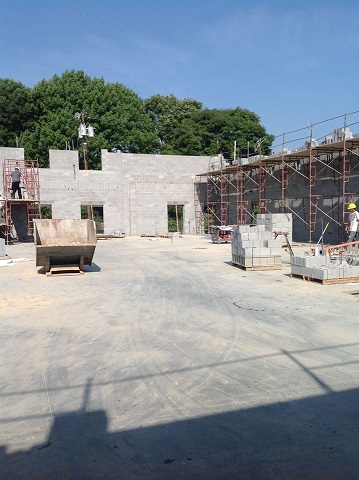 Adult Fiction & Large Print area. This is a look at the front of the building.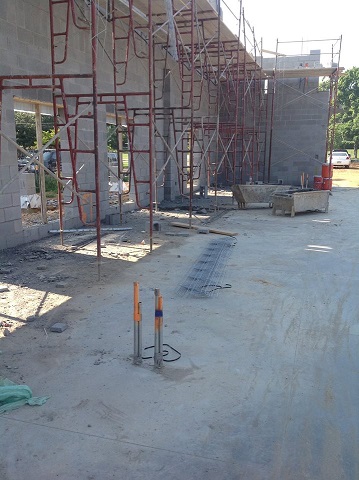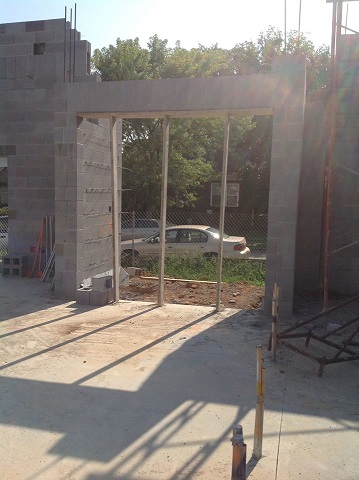 The main Circulation Desk area. This is the hallway entrance from White St.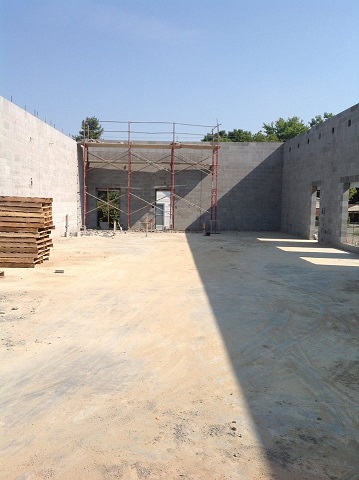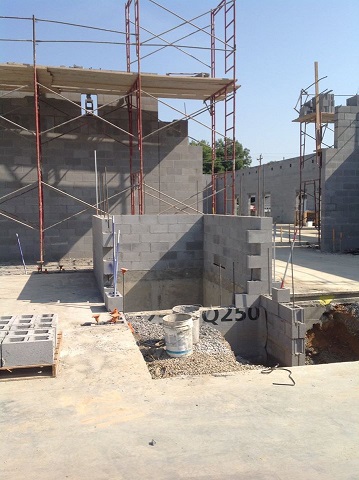 The Large Community Room. The beginning of the Elevator Shaft.