The Other Side of Dark
by Sarah Smith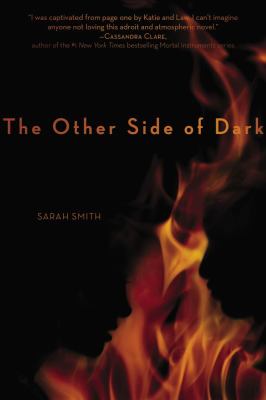 Book list
From Booklist, Copyright © American Library Association. Used with permission.
9781442402805
Crazy Katie sees and draws ghosts of real people who were killed in horrid circumstances. Law Walker, the son of a black Harvard professor and white landscape architect, dreams of becoming an architectural historian. His father believes in reparations; his mother, historical preservation. All the characters collide in the planned demolition of Pinebank, a historic house central to Frederick Law Olmstead's Emerald Necklace park system in Boston. As Law begins to realize that Katie's visions hold the key to saving Pinebank, he falls for her, despite her oddities. Well-known adult author Smith, who confesses to have loved ghost stories since childhood, has written an intricate YA debut that weaves complicated racial issues into a romantic, mysterious novel based on a controversial event in recent Boston history. Both adult and teenage characters are likable and authentically complex. Katie's visions of slavery and Law's father's address to the Boston City Council make for challenging reading that will prompt readers to reconsider the burden of history we all carry, regardless of race or origin.--Bradburn, Frances Copyright 2010 Booklist
Publishers Weekly
(c) Copyright PWxyz, LLC. All rights reserved
9781442402805
What good is being able to see and speak to the dead if it doesn't help solve a mystery surrounding them? Fifteen-year-old Katie Mullens can interact with ghosts, including that of her father, though not of her more recently deceased mother. Law Walker is the mixed-race son of activists-an academic father who's a prominent advocate for slavery reparations ("Even in pajamas, standing at the top of the stairs and saying, Susan, I have lost my toothbrush,' his voice quivers with the weight of four hundred years of injustice") and a mother struggling to save a historic Boston building. Forging a friendship as outsiders-their classmates have written off Katie as crazy, and Law is a self-described geek trying to escape his domineering father's shadow-Katie and Law dive into a thickening tangle involving slavery, a treasure, and an old cabal that has modern-day repercussions for living and dead alike. Alternating between the teenagers' distinct and searching first-person narratives, and combining real history with quests for identity both personal and national, adult author Smith's YA debut is much more than just a ghost story. Ages 12-up. (Nov.) (c) Copyright PWxyz, LLC. All rights reserved.
School Library Journal
(c) Copyright 2010. Library Journals LLC, a wholly owned subsidiary of Media Source, Inc. No redistribution permitted.
9781442402805
Gr 7-10-Law Walker and Katie Mullens couldn't be more different. He's the son of a wealthy African-American historian and a white architectural historian. She's a talented artist from a poor family who, after the death of her mother, begins to draw what she sees: ghosts and the horrific ways they died. Katie and Law are drawn together by Pinesbank, an estate that Law's father wants destroyed because of its ties to the slave trade, his mother wants restored because of its place in Boston history, and that Katie knows is important because of her new friendship with the ghost of a boy who lived there. While the premise may seem like that of many other supernatural romances, there is a depth to this title that others are lacking. Law is torn between his mother, whose passion for architecture he shares, and his strident father, who has built his career on working toward reparations and expects his son to follow in his footsteps. Katie is trying to hang on through her grief. Details of her visions and conversations with the dead will haunt readers, even as they're thinking about how race shapes actions and relationships, and how the past can change the present. Recommended for fans of paranormal romance and historical fiction alike.-Karen E. Brooks-Reese, Carnegie Library of Pittsburgh, PA (c) Copyright 2010. Library Journals LLC, a wholly owned subsidiary of Media Source, Inc. No redistribution permitted.