Welcome to the West Plains Public Library
West Plains Public Library
·
Library Hours:
Monday - Friday 9 am - 6 pm
Saturday 9 am - 5 pm
Facebook
: Check out the library's Facebook page!
Missouri Digital Heritage
: Access to digital collections and exhibits created by the cultural and scientific heritage institutions of Missouri.
Learn-A-Test
: Interactive test preparation and practice including GED, ACT, and SAT practice exams.
Click here to access the following Databases
:
EBSCOhost databases
: Academic Search Elite ; Book Collection Nonfiction: Elementary School Edition ; Book Collection Nonfiction: High School Edition ; Book Collection Nonfiction: Middle School Edition ; Consumer Health Complete - EBSCOhost ; ERIC ; Funk & Wagnalls New World Encyclopedia ; MAS Ultra - School Edition ; MasterFILE Premier ; MEDLINE ; Middle Search Plus ; Newspaper Source ; Primary Search ; Professional Development Collection ; Science Reference Center ; eBook Collection (EBSCOhost)
---
Salem Health
:  Cancer:a four-volume set that covers more than 800 topics of crucial interest to students, patients, caregivers, and others who have received a diagnosis or are associated with those who have cancer. Psychology & Mental Health: a five-volume set that covers history of the field, diagnoses, disorders, treatments, tests, notable people and issues.
---
Salem History: The Decades
:  Explore the 40's, 50's, 60's, 70's, 80's and 90's in America with this Salem Press series.
---
Salem Forensic Science
:  A comprehensive reference source on the theory, techniques, and applications of the various forensic sciences.
---
WorldCat on FirstSearch
: The worlds largest network of library content and services.
Click here to access more databases.
Missouri Libraries 2 Go
: Now available a new service from the West Plains Public Library: audiobooks and eBooks available to download from the library's website. Library card holders can check out and download digital media anytime, anywhere by clicking the link above or the button on the left.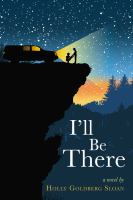 Book list A naturally gifted musician, Sam and his younger, possibly autistic brother, Riddle, have been raised apart from society by their criminally insane father, Clarence, who constantly moves the boys from town to town, always one step ahead of the law. But when Sam meets Emily and a tentative friendship begins, the always unstable Clarence goes berserk and, taking the boys deep into the heart of a national forest, attempts to kill them. The boys escape, but Sam is injured in the process, and a harrowing survival story begins. Sloan's novel is an exercise in excess, which is both good and bad news. Sam and Riddle are wonderfully appealing characters that readers will root for, but the story is occasionally over the top and misanthropic in tone, with too many characters that range from fatuous to grotesque. Still, this is a highly suspenseful read with a dynamic, cinematic quality that keeps the pages turning to the satisfying conclusion.--Cart, Michael Copyright 2010 Booklist
From Booklist, Copyright © American Library Association. Used with permission.
School Library Journal Gr 7 Up-Seventeen-year-old Sam's and 10-year-old Riddle's lives have never been normal. Because of their abusive father's bad habit-stealing-they are always on the run. Sam stumbles into church wearing his cleanest dirty clothes on the day that Emily Bell sings "I'll Be There" by the Jackson Five. He can't help but feel that she is singing directly to him, and the two make a connection that later will change both of their lives. Because of many coincidences, the two eventually meet again and the relationship blossoms, but not without some hindrances. Sam's father commits a series of crimes, and he forces the boys to hit the road with him again. The brothers end up escaping their father's grip and get separated, and readers will flip pages frantically to find out if they are reunited with one another and with Emily's family. Sloan illustrates how we are all connected in big and small, positive and negative ways. Any reader who has ever questioned whether even the smallest gesture of kindness can make a difference will appreciate this book. Even though there are many characters and the scene is constantly changing, this riveting story will keep readers interested and guessing until the end.-Karen Alexander, Lake Fenton High School, Linden, MI (c) Copyright 2011. Library Journals LLC, a wholly owned subsidiary of Media Source, Inc. No redistribution permitted.
(c) Copyright 2010. Library Journals LLC, a wholly owned subsidiary of Media Source, Inc. No redistribution permitted.
Publishers Weekly Screenwriter and director Sloan delivers a cinematic, psychologically nuanced first novel of star-crossed love and the power of human empathy and connection. Sloan excels at crafting memorable characters and relationships, from the central, transformative romance between 17-year-olds Sam and Emily, who meet after her disastrous church solo, to finely sketched cameos. Sam and his sensitive, possibly autistic younger brother, Riddle, live an isolated and itinerant existence, subject to the whims of their violent and deranged father, Clarence. Tension escalates as Emily's family becomes attached to the boys, growing concerned for their well-being, and an unstable Clarence takes off with his sons once again. It's agonizing but thrilling reading as Sam and Emily try to surmount the many obstacles Sloan throws at them. Her skills as a writer are never in doubt, though the story can at times feel melodramatic, especially as it turns into a survivalist epic, and a plot thread about a classmate enamored with Emily devolves into slapstick. But Emily and Sam's romance is that of the against-all-odds, meant-to-be variety, and while the ending is too perfect, it is unquestionably earned. Ages 12-up. (May) (c) Copyright PWxyz, LLC. All rights reserved.
(c) Copyright PWxyz, LLC. All rights reserved
...More
Publishers Weekly :
In a starred review of this 1995 Caldecott winner, PW praised the "thought-provoking" and "thoroughly believable" text, about urban violence, and the "dazzling" mixed-media collages. Ages 3-8.
Copyright 1999 Cahners Business Information, Inc. Distributed by Syndetic Solutions Inc. Terms


School Library Journal Gr 3 Up-In this delightful novel, a tiny mouse risks all to save the princess he loves from the clutches of a devious rat and a slow-witted serving girl. With memorable characters, brief chapters, and inventive plot twists, this fast-paced romp is perfect for reading alone or sharing aloud. Winner of the 2004 Newbery Medal. (c) Copyright 2010. Library Journals LLC, a wholly owned subsidiary of Media Source, Inc. No redistribution permitted.
(c) Copyright 2010. Library Journals LLC, a wholly owned subsidiary of Media Source, Inc. No redistribution permitted.
School Library Journal Gr 3 Up-A charming story of unlikely heroes whose destinies entwine to bring about a joyful resolution. Foremost is Despereaux, a diminutive mouse who, as depicted in Ering's pencil drawings, is one of the most endearing of his ilk ever to appear in children's books. His mother, who is French, declares him to be "such the disappointment" at his birth and the rest of his family seems to agree that he is very odd: his ears are too big and his eyes open far too soon and they all expect him to die quickly. Of course, he doesn't. Then there is the human Princess Pea, with whom Despereaux falls deeply (one might say desperately) in love. She appreciates him despite her father's prejudice against rodents. Next is Roscuro, a rat with an uncharacteristic love of light and soup. Both these predilections get him into trouble. And finally, there is Miggery Sow, a peasant girl so dim that she believes she can become a princess. With a masterful hand, DiCamillo weaves four story lines together in a witty, suspenseful narrative that begs to be read aloud. In her authorial asides, she hearkens back to literary traditions as old as those used by Henry Fielding. In her observations of the political machinations and follies of rodent and human societies, she reminds adult readers of George Orwell. But the unpredictable twists of plot, the fanciful characterizations, and the sweetness of tone are DiCamillo's own. This expanded fairy tale is entertaining, heartening, and, above all, great fun.-Miriam Lang Budin, Chappaqua Public Library, NY (c) Copyright 2010. Library Journals LLC, a wholly owned subsidiary of Media Source, Inc. No redistribution permitted.
(c) Copyright 2010. Library Journals LLC, a wholly owned subsidiary of Media Source, Inc. No redistribution permitted.
Publishers Weekly The author of Because of Winn-Dixie and The Tiger Rising here shifts gears, demonstrating her versatility while once again proving her genius for mining the universal themes of childhood. Her third novel calls to mind Henry Fielding's Tom Jones; DiCamillo's omniscient narrator assumes a similarly irreverent yet compassionate tone and also addresses readers directly. Despereaux, the diminutive mouse hero ("The last mouse born to his parents and the only one of his litter to be born alive"), cares not a whit for such mundane matters as scurrying or nibbling, and disappoints his family at every turn. When his sister tries to teach him to devour a book, for example ("This glue, here, is tasty, and the paper edges are crunchy and yummy, like so"), Despereaux discovers instead "a delicious and wonderful phrase: Once upon a time"-a discovery that will change his life. The author introduces all of the elements of the subtitle, masterfully linking them without overlap. A key factor unmentioned in the subtitle is a villainous rat, Chiaroscuro (dwelling in the darkness of the Princess's dungeon, but drawn to the light). Ering (The Story of Frog Belly Rat Bone) brings an understated drama to the black-and-white illustrations that punctuate each chapter. His artwork conveys a respect for the characters even as they emit the wry humor of the narrator's voice. The teller of the tale roots for the hero and thus aligns himself with the audience: "Reader, you must know that an interesting fate (sometimes involving rats, sometimes not) awaits almost everyone, mouse or man, who does not conform." In addition to these life lessons, the narrator also savors a pointer or two about language (after the use of the word "perfidy," the narrator asks, "Reader, do you know what `perfidy' means? I have a feeling you do, based on the little scene that has just unfolded here. But you should look up the word in your dictionary, just to be sure"). Reader, I will let you imagine, for now, how these witticisms of our omniscient narrator come into play; but I must tell you, you are in for a treat. Ages 7-12. (Sept.) (c) Copyright PWxyz, LLC. All rights reserved
(c) Copyright PWxyz, LLC. All rights reserved
Book list Gr. 3-6. Forgiveness, light, love, and soup. These essential ingredients combine into a tale that is as soul stirring as it is delicious. Despereaux, a tiny mouse with huge ears, is the bane of his family's existence. He has fallen in love with the young princess who lives in the castle where he resides and, having read of knights and their ladies, vows to honor her. But his unmouselike behavior gets him banished to the dungeon, where a swarm of rats kill whoever falls into their clutches. Another story strand revolves around Miggery, traded into service by her father, who got a tablecloth in return. Mig's desire to be a princess, a rat's yen for soup (a food banished from the kingdom after a rat fell in a bowl and killed the queen), and Despereaux's quest to save his princess after she is kidnapped climax in a classic fairy tale, rich and satisfying. Part of the charm comes from DiCamillo's deceptively simple style and short chapters in which the author addresses the reader: Do you think rats do not have hearts? Wrong. All living things have a heart. And as with the best stories, there are important messages tucked in here and there, so subtly that children who are carried away by the words won't realize they have been uplifted until much later. Ering's soft pencil illustrations reflect the story's charm. --Ilene Cooper Copyright 2003 Booklist
From Booklist, Copyright © American Library Association. Used with permission.
...More