Welcome to the West Plains Public Library
West Plains Public Library
·
Library Hours:
Monday - Friday 9 am - 6 pm
Saturday 9 am - 5 pm
Facebook
: Like us on Facebook for up to date news & events!
Missouri Digital Heritage
: Access to digital collections and exhibits created by the cultural and scientific heritage institutions of Missouri.
Learn-A-Test
: Interactive test preparation and practice including GED, ACT, and SAT practice exams.
Click here to access the following Databases
:
EBSCOhost databases
: Academic Search Elite ; Book Collection Nonfiction: Elementary School Edition ; Book Collection Nonfiction: High School Edition ; Book Collection Nonfiction: Middle School Edition ; Consumer Health Complete - EBSCOhost ; ERIC ; Funk & Wagnalls New World Encyclopedia ; MAS Ultra - School Edition ; MasterFILE Premier ; MEDLINE ; Middle Search Plus ; Newspaper Source ; Primary Search ; Professional Development Collection ; Science Reference Center ; eBook Collection (EBSCOhost)
---
Salem Health
:  Cancer:a four-volume set that covers more than 800 topics of crucial interest to students, patients, caregivers, and others who have received a diagnosis or are associated with those who have cancer. Psychology & Mental Health: a five-volume set that covers history of the field, diagnoses, disorders, treatments, tests, notable people and issues.
---
Salem History: The Decades
:  Explore the 40's, 50's, 60's, 70's, 80's and 90's in America with this Salem Press series.
---
Salem Forensic Science
:  A comprehensive reference source on the theory, techniques, and applications of the various forensic sciences.
---
WorldCat on FirstSearch
: The worlds largest network of library content and services.
Click here to access more databases.
Missouri Libraries 2 Go
: Now available a new service from the West Plains Public Library: audiobooks and eBooks available to download from the library's website. Library card holders can check out and download digital media anytime, anywhere by clicking the link above or the button on the left.
About the TumbleBookLibrary
: The TBL is a collection of TumbleBooks (animated, talking picture books) with fiction, non-fiction and foreign language titles, Read-Alongs (chapter books with sentence highlighting and narration but no animation), TumbleTV which consists of pre-set playlists of a sequence of books and Tumble Puzzles & Games.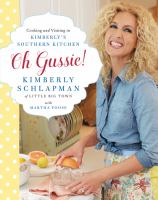 Book list As down-home as you can get, award-winning Little Big Town band member Schlapman, with coauthor Foose, presents more than 100 southern-style recipes, plus a delightful stream of memories, humor, anecdotes, and personal stories. Who could forget her headline, Dropped Out of Kindergarten ? Or not feel sorrow well up when she talks about mourning her first husband during an eating frenzy of black walnut cake? This is truly a low-end cook's delight; in other words, have no qualms about using store-bought pie shells and other conveniences, or making good use of canned stuff, whether condensed cream or mushroom soup or French onion soup mix. Shortcuts aside, Schlapman and Foose grab any type of home chef, sophisticated or not, with their straightforward energy and unabashed love of friends and family, which is all celebrated through food: okra hash, Maw Maw's biscuits, grandmother's coconut pudding, pineapple casserole, crispy trout cakes, low-country boil. Make sure you read the sidebars provided for almost every recipe, such as southern simple (substitutes and tips), southern mother (hostess gifts and the like), southern skinny (as the phrase indicates). Southern staples made easy, served with love.--Jacobs, Barbara Copyright 2015 Booklist
From Booklist, Copyright © American Library Association. Used with permission.
...More
School Library Journal Gr 4-8-Twelve-year-old Astrid realizes that her interests are distinctly different from those of her best friend. Mesmerized while viewing a roller derby, she dreams of becoming a "Roller Girl" but discovers that the sport is considerably more daunting than she imagined and is not without physical, social, and emotional pain. Nevertheless, Astrid is determined to succeed. While this graphic novel provides interesting information about the sport, at its heart it is a story of friendship, exploring the tensions which test the girls' relationship as they move from childhood to adolescence. Astrid learns to be honest with herself, her mother, and her friends through a series of stressful events. The graphic novelist employs several excellent visual devices: angles to denote action and effective placement and space within panels. Jamieson's clever use of imagery is noteworthy. For example, desert and prehistoric depictions are used to suggest exaggerated perceptions of elapsed time. Her clothes shopping "hell" sequence is spot-on. Panels with stick figures are employed for comments, notes, and explanations. A prologue effectively frames the story and the realistic style with full-color art is reminiscent of the work of Raina Telgemeier. While at times some panels are a bit text-dense, the story will engage readers who will identify with Astrid as she deals with frustrations and disappointments. It will especially appeal to those whose aspirations fly in the face of convention. Offer this comic to fans of Telgemeier's Smile (Scholastic, 2010) and Laura Lee Gulledge's Page by Paige (Abrams, 2011).-Barbara M. Moon, Suffolk Cooperative Library System, Bellport, NY (c) Copyright 2014. Library Journals LLC, a wholly owned subsidiary of Media Source, Inc. No redistribution permitted.
(c) Copyright Library Journals LLC, a wholly owned subsidiary of Media Source, Inc. No redistribution permitted.
Publishers Weekly When Astrid's mother takes her and her best friend Nicole to a roller derby event, Astrid is intrigued, but Nicole is left cold. The rift between them grows as Astrid signs up for derby camp, while Nicole opts for ballet. Astrid works her tail off, makes friends, finds a mentor in a star skater named Rainbow Bite, and, at last, appears in her first bout. She also undergoes some uncomfortable preadolescent ordeals before reconciling with Nicole, in scenes that Jamieson (Pest in Show), in her first graphic novel, keeps blessedly free of smarminess. Jamieson's full-color cartooning has a Sunday comics vibe, and her pacing is faultless. Astrid struggles to do right as she tries to understand her soured friendship with Nicole, and she narrates her own failures with heartwarming candor ("I don't know why I did it. I didn't mean to hit them"). When she comes up with an elaborate scheme to bolster a teammate's failing confidence and carries it off despite the pressure of their upcoming bout, readers will want to stand up and cheer. Ages 9-12. Agent: Paul Rodeen, Rodeen Literary Management. (Mar.) © Copyright PWxyz, LLC. All rights reserved.
(c) Copyright PWxyz, LLC. All rights reserved
Book list Almost-middle-schooler Astrid (Ass-Turd to the mean girls) just isn't interested in the kinds of things everyone else is. Her BFF Nicole likes boys and ballet and the color pink, but Astrid's new obsession is tough, fast-paced Roller Derby. She thinks she and Nicole can spend their summer together at junior Roller Derby camp, but Nicole opts instead for ballet camp with Astrid's archnemesis. And when it turns out that Astrid isn't quite the Roller Derby prodigy she had hoped to be (she can barely master falling!), it seems both her summer and the impending start of junior high will be disasters. The bright, detailed, and colorful illustrations convey Astrid's scrappy personality while also focusing on the high-contact aspect of Roller Derby: the girls hip check and elbow one another right out of the panels. While learning the game, Astrid learns how to be a friend and, maybe, that not all friendships are forever. A touching look at the ups and downs of following one's dreams, in addition to introducing readers to a relatively unknown sport.--Reagan, Maggie Copyright 2015 Booklist
From Booklist, Copyright © American Library Association. Used with permission.
...More