On the calendar: Monday, 9/3/2018
CLOSED: Labor Day! Calendar
West Plains Public Library
·
Library Hours:
Monday - Friday 9 am - 6 pm
Saturday 9 am - 5 pm
Molib2go
: Audiobooks and eBooks available to download from the library's website. Library card holders can check out and download digital media anytime, anywhere.
Facebook
: Like us on Facebook for up to date news & events!
Missouri Digital Heritage
: Access to digital collections and exhibits created by the cultural and scientific heritage institutions of Missouri.
Learning Express Library
: The LearningExpress suite of highly-acclaimed eLearning solutions provides interactive tutorials, practice tests, e-books, flashcards and articles for academic skill-building, standardized test preparation, career development and more. These award-winning learning tools are available through multiple online platforms designed to help students and professionals achieve their educational and career goals.
WorldCat on FirstSearch
: Dedicated to offering you access to the widest possible range of resources. You are now able to search our collection and the collections of many other libraries worldwide using WorldCat, the world's largest network of library-based content and services.
Library News
Notice:
Access to the following databases has been temporarily disabled. EbscoHost, HeritageQuest, and Salem Press. We apologize for any inconvenience this may cause.
Missouri Libraries 2 Go
: Now available a new service from the West Plains Public Library: audiobooks and eBooks available to download from the library's website. Library card holders can check out and download digital media anytime, anywhere by clicking the link above or the button on the left.
About the TumbleBookLibrary
: The TBL is a collection of TumbleBooks (animated, talking picture books) with fiction, non-fiction and foreign language titles, Read-Alongs (chapter books with sentence highlighting and narration but no animation), TumbleTV which consists of pre-set playlists of a sequence of books and Tumble Puzzles & Games.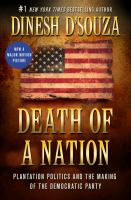 Library Journal One of today's most controversial conservatives argues that the Democratic party is destroying the foundations of America, creating a paternalistic culture that recalls the Southern plantations of yore. Now there's an analogy to ponder.
(c) Copyright Library Journals LLC, a wholly owned subsidiary of Media Source, Inc. No redistribution permitted.
Publishers Weekly:
While accounts of the unjust arrest and torture of political prisoners are by now common, we expect such victims to come with a just cause. Here, Oufkir tells of the 20-year imprisonment of her upper-class Moroccan family following a 1972 coup attempt against King Hassan II by her father, a close military aide. After her father's execution, Oufkir, her mother and five siblings were carted off to a series of desert barracks, along with their books, toys and French designer clothes in the family's Vuitton luggage. At their first posting, they complained that they were short on butter and sweets. Over the years, subsequent placements brought isolation cells and inadequate, vermin-infested rations. Finally, starving and suicidal, the innocents realized they had been left to die. They dug a tunnel and escaped. Recapture led to another five years of various forms of imprisonment before the family was finally granted freedom. Oufkir's experience does not fit easily into current perceptions of political prisoners victimized for their beliefs or actions. In fact, she was the adopted daughter of King Muhammad V, Hassan II's father, sent by her parents at age five to be raised in the court with the king's daughter as her companion and equal. Beyond horrifying images such as mice nibbling at a rich girl's face, this erstwhile princess's memoir will fascinate readers with its singular tale of two kindly fathers, political struggles in a strict monarchy and a family's survival of cruel, prolonged deprivation. (Apr.)Forecast: A bestseller in France, where Morocco is always a hot issue, this oddly gripping book should also do well here thanks to Oufkir's appearance soon on 60 Minutes and a five-city tour. Film adaptation is a distinct possibility, especially given the book's publisher.
Copyright 2001 Cahners Business Information, Inc. Distributed by Syndetic Solutions Inc. Terms

...More
School Library Journal Gr 4-6-Once a year in the Protectorate there is a Day of Sacrifice. The youngest baby is taken by the Elders and left in the forest to die, thus appeasing the witch who threatens to destroy the village if not obeyed. Unbeknownst to the people, Xan, the witch of the forest, is kind and compassionate. When she discovers the first baby left as a sacrifice, she has no idea why it has been abandoned. She rescues the infants, feeds each one starlight, and delivers the shining infants to parents in the Outside Cities who love and care for them. On one occasion, Xan accidentally feeds a baby moonlight along with starlight, filling her with glowing magic. Xan is smitten with the beautiful baby girl, who has a crescent moon birthmark on her forehead, and chooses to raise her as her own child. Twists and turns emerge as the identity of the true evil witch becomes apparent. The swiftly paced, highly imaginative plot draws a myriad of threads together to form a web of characters, magic, and integrated lives. Spiritual overtones encompass much of the storytelling with love as the glue that holds it all together. VERDICT An expertly woven and enchanting offering for readers who love classic fairy tales.-D. Maria LaRocco, Cuyahoga Public Library, Strongsville, OH © Copyright 2016. Library Journals LLC, a wholly owned subsidiary of Media Source, Inc. No redistribution permitted.
(c) Copyright Library Journals LLC, a wholly owned subsidiary of Media Source, Inc. No redistribution permitted.
Book list *Starred Review* Every year, the elders of the Protectorate sacrifice a baby to appease an evil witch though, in truth, it's a facade to subdue the populace. Xan, the witch in question, actually rescues each baby and finds families for them. One time, however, Xan accidentally feeds moonlight to the baby, which fills her with magic. Xan thereupon adopts her, names her Luna, and raises her with the help of a swamp monster and a tiny dragon. Luna's magic grows exponentially and causes such havoc that Xan casts a spell to suppress it until Luna turns 13. But the spell misfires, clouding Luna's mind whenever magic is mentioned, making proper training impossible. As the fateful birthday approaches, Xan fears dying before she can teach Luna everything she needs to know. Meanwhile, in the Protectorate, a young couple dares to challenge the status quo, a madwoman trapped in a tower escapes by way of paper birds, and a truly evil witch is revealed. Barnhill's latest, told in omniscient point of view, is rich with multiple plotlines that culminate in a suspenseful climax, characters of inspiring integrity (as well as characters without any), a world with elements of both whimsy and treachery, and prose that melds into poetry. A sure bet for anyone who enjoys a truly fantastic story.--Young, Michelle Copyright 2016 Booklist
From Booklist, Copyright © American Library Association. Used with permission.
School Library Journal Gr 4-6-In a vividly created fantastical realm, a baby is left in the forest, according to an annual tradition of sacrifice. Discovered by a kind witch, who mistakenly feeds the child moonlight, the girl grows up with a potent power she must learn to control. This swiftly paced and highly imaginative title expertly weaves myriad threads into a memorable story that will easily enchant readers. © Copyright 2016. Library Journals LLC, a wholly owned subsidiary of Media Source, Inc. No redistribution permitted.
(c) Copyright Library Journals LLC, a wholly owned subsidiary of Media Source, Inc. No redistribution permitted.
Publishers Weekly Xan, a kindhearted witch, lives in the woods with an erudite swamp monster, Glerk, and a lovable "Perfectly Tiny Dragon," Fyrian. Every year she finds a new home for a baby the sorrowful people of the Protectorate leave in the woods on the Day of Sacrifice. One year, she accidentally "enmagicks" a baby with moonlight, so the three decide to raise her as their own, their Luna. But Luna's magic is strong, and before her 13th birthday, events unfold that will change everything she has known. Barnhill (The Witch's Boy) crafts another captivating fantasy, this time in the vein of Into the Woods. Via intricately woven chapters that follow Luna, her unusual family, the devious Grand Elder of the Protectorate, his honorable nephew and niece, the mysterious Sister Ignatia, and a sympathetic "madwoman" in a tower, Barnhill delivers an escalating plot filled with foreshadowing, well-developed characters, and a fully realized setting, all highlighting her lyrical storytelling. As the characters search for family, protect secrets, and seek truth, they realize that anything can happen in the woods-when magic is involved. Ages 10-up. Agent: Steven Malk, Writers House. (Aug.) © Copyright PWxyz, LLC. All rights reserved.
(c) Copyright PWxyz, LLC. All rights reserved
...More