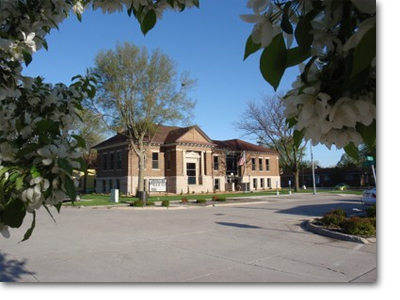 Clarion Public Library

302 N. Main
Clarion, IA 50525
515-532-3673    Fax:  515-532-6322
Hours open:  Mon-Wed: 12-8 pm
                     Thurs-Fri: 10am-5pm
                     Sat: 10am-3pm
                     www.clarion.lib.ia.us
             
The
Clarion Public Library provides access to resources and services for educational, informational, and recreational purposes.

 

The library attempts to meet the needs of the residents of Clarion and the surrounding areas by providing information, encouraging the freedom to read, participating in inter-library cooperation, using technology, and serving as a center for the communication of ideas.
Online Services
LearningExpress is an interactive online learning platform featuring over 770 practice tests, tutorials, and eBooks related to job search and workplace skills improvement, career certification and licensing exam preparation, college entrance and graduate school admissions exam preparation, GED exam preparation, and basic skills improvement in reading, writing, computer skills, and math, for all ages. Click on the light bulb to set up your own account!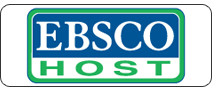 Online magazines, newspapers, and other reference tools.
The library subscribes to EBSCOhost, a web-based information resource which includes full text magazines, newspapers and reference tools. You can search it from any computer with Internet access - at home, work, school or at the library.

Access to EBSCOhost is made possible through a partnership between the State Library of Iowa and Iowa's Area Education Agencies. Primary funding is provided by the State Library using federal Library Services and Technology Act dollars.
Click on Icon to Login or
Use your Library Card Number to Create an Account

Download and read over 200 different magazine titles on your computer, eReader, tablet, iPad or smart phone through the Zinio app or an internet browser. With no check out limits or due dates this is a great way to read magazines!

Jackaby
by R William Ritter



Publishers Weekly Toss together an alternate 19th-century New England city, a strong tradition of Sherlockian pastic...More
Before Morning
by Joyce Sidman



Publishers Weekly In a book-length poem, Newbery Honor recipient Sidman (Dark Emperor and Other Poems of the ...More
The noisy paint box : the colors and sounds of Kandinsky's abstract art
by by Barb Rosenstock ; illustrated by Mary GrandPre



Publishers Weekly "Is it a house?" "Is it a flower?" "What's it supposed to be?&...More
The Tale of the Mandarin Ducks
by Katherine Paterson



Book list Ages 5^-9. In a quiet, dignified retelling of a Japanese fairy tale, a serving girl saves a Mandarin duck f...More
Quiet
by Susan Cain



Publishers Weekly While American culture and business tend to be dominated by extroverts, business consultan...More
Tom Clancy Power And Empire
by Marc Cameron


Splendors and Glooms
by Laura Amy Schlitz



Book list *Starred Review* A brooding, Dickensian novel with a touch of fantasy and a glimmer of hope, Schlit...More
Drowning Ruth
by Christina Schwarz



Library Journal Why did Ruth's mother, Mathilda, drown on that fateful night in 1919 and Ruth survive? Th...More
Olive Kitteridge:
by Elizabeth Strout



Library Journal :

In her third novel,

New York Times

best-selling author Strout (

Abide with Me

) tracks

...More