Online Resources and Databases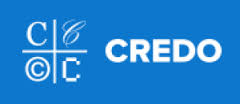 Credo gives access to searching 3,581,803 full text articles in 1,098 reference books from 116 publishers. This database also has the Britannica Encyclopedia, Dictionary of the English Language, Medical Dictionary Thesauraus, Harvard Medical School Videos. Explore!
With 100+ Languages (and Growing!), a flexible learning path, extensive English collection for English learners, optimization for touchscreen, downloadable audio files, and typing and speaking practice, it's no wonder Transparent Language is the most complete language-learning system for libraries!
[Follow the image link and then create your own personalized account]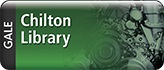 Chilton's Vehicle Library gives you complete repair and maintenance guides.
It also contains valuable purchasing, recall, and value information.
Click the link and you will see the many databases available to search. Type in any search term of your choice on these topics and more: Gardening, Business, Herbs, Health, Fitness, History, Culinary Arts, Recipes, etc. You will get authoritative magazine, journal articles, and book results.
You can check out and download the following types of digital materials at this website…
Adobe® EPUB eBooks
Adobe® PDF eBooks
OverDrive WMA Audiobooks
OverDrive MP3 Audiobooks
LearningExpress is an interactive online learning platform featuring over 770 practice tests, tutorials, and eBooks related to job search and workplace skills improvement, career certification and licensing exam preparation, college entrance and graduate school admissions exam preparation, GED exam preparation, and basic skills improvement in reading, writing, and math, for all ages. You'll get immediate scoring, complete answer explanations, and an individualized analysis of your results.
Iowa Area Education Agencies provide Iowa AEA Online, consisting of eight dynamic online resources, to all Iowa accredited schools. Students and staff have access at school and at home (Internet access required), 24 hours a day, seven days a week! These online resources support the content standards for school curriculum and student learning by bringing a wealth of information to teachers and students wherever they may be, with just the click of a mouse. To learn more about these resources and how to access them, contact your teacher or teacher librarian.