What are you looking for ?
---
This is a great place to start your search for information Search engines are a fine place to start a search of the Internet, but often the results are unsatisfactory. Besides, the Internet isn't the only place to find information. Our library has gathered together some great resources for you to use to find the information you need.
Databases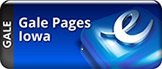 Click the link and you will see the many databases available to search. Type in any search term of your choice on these topics and more: Gardening, Business, Herbs, Health, Fitness, History, Culinary Arts, Recipes, etc. You will get authoritative magazine, journal articles, and book results.
Welcome to Credo Reference! You now have access to our "Complete Core" collection of over 1,000 full-text reference titles, as well as thousands of images and videos. We're excited to get you started with credible, authoritative information for homework, school projects, job search preparation, and other reference needs.

Description: With 100+ Languages (and Growing!), a flexible learning path, extensive English collection for English learners, optimization for touchscreen, downloadable audio files, and typing and speaking practice, it's no wonder Transparent Language is the most complete language-learning system for libraries!
[Follow the image link and then create your own personalized account]
Bridges Iowa's eLibrary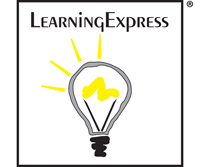 LearningExpress is an interactive online learning platform featuring over 770 practice tests, tutorials, and eBooks related to job search and workplace skills improvement, career certification and licensing exam preparation, college entrance and graduate school admissions exam preparation, GED exam preparation, and basic skills improvement in reading, writing, and math, for all ages. You'll get immediate scoring, complete answer explanations, and an individualized analysis of your results.

Do you need help finding a nursing home in Iowa for a loved one? https://dia-hfd.iowa.gov/DIA_HFD/Home.do
Are you new in town and need to find a physician? http://www.docboard.org/ia/df/iasearch.htm
Have you or a family member been recently diagnosed with a disease and you need to know more about it? http://www.medlineplus.gov
These and other medically related questions can be answered through HealthInfoIowa.
HealthInfoIowa is a single, Iowa-focused Web site, with authoritative content that ranges from national health and medical databases to regional, state and local links. This Web site serves as a simple and trustworthy first stop for Iowans, to which both information consumers and providers can turn for dependable support.