Welcome to the Northwood Public Library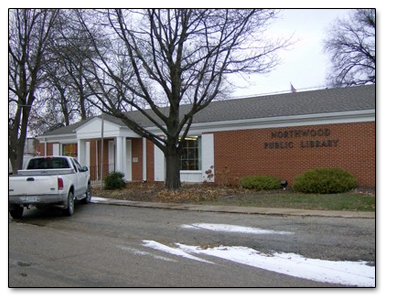 Hours:

Monday

1PM - 5PM

Tuesday

1PM - 8PM

Wednesday

CLOSED

Thursday

1PM - 8PM

Friday

1PM - 5:00PM

Saturday

9AM - 2PM

Sunday

CLOSED
February News
Drum Roll Please. Announcing the 2016 All Iowa Reads selection: "Lila" by Marilynne Robinson! "Lila" is part of the Gilead trilogy, but the novel stands on its own as a powerful story of a woman who, homeless and unschooled, nevertheless leads those around her from "doubt and sorrow" to compassion and understanding. Susan Craig, Co-chair of the All Iowa Reads committee said, "When a book set in Iowa, written by one of the greatest novelists of our time, who lives in Iowa, is proposed for All Iowa Reads, it receives serious consideration. The quality of the writing is superb and Lila's story compelling." Available at the library in print and audio form. You won't want to miss it!
New titles given to the library in memory of Duane Mielke, Frank Adams and Bill Seemuth are "Trucks Roll," "Knee High on the Fourth of July," and "Walking Beans Wasn't Something You Did With Your Dog." Check these out for reads that will put a smile on your face.
Our Winter Story Hour continues on Fridays through February 26th from 10:00-11:00 am. All preschool aged kids and their caregivers or parents are welcome to attend.
New books this month include: Adult Fiction: "Blue" by Danielle Steel, "Stars of Fortune" by Nora Roberts, "Star Wars: The Force Awakens" by Alan Dean Foster, and "Ashley Bell" by Dean Koontz.
Audiobooks: "Bitter Season" by Tami Hoag, "Scandalous Behavior" by Stuart Woods, "Cross Justice" by James Patterson and "Crossing" by Michael Connelly.
Junior Fiction: "Finding Winnie: The True Story of the World's Most Famous Bear" by Lindsay Mattick, "Waiting " by Kevin Henkes, both 2016 Caldecott Winners, and "Last Stop on Market Street" by Matt de la Pena, the 2016 Newberry Award Winner.
Don't forget to peruse our "Virtual Branch" of the library. Patrons can browse, check-out, and download eBooks, audio books and other digital media from our OverDrive-powered website which you can access from the Northwood Public Library website, NEIBORS. This is free to our patrons who have a library card and a computer and is available 24/7. Patrons can enjoy best-selling and classic books on their PC, Mac or Smartphone, and transfer titles to many devices, including iPad, Sony Reader, nook, Kindle, ipod and many more.
Visit us on our website! It is www.youseemore.com/NILC/Northwood. Check it out for viewing our library collection as well as other participating Beacon libraries, accessing the NEIBORS website and more! Jost log in with your 14 digit number which is on the back of your blue library card, and your password, which is the last 4 numbers of your patron number. You can view your patron account, check to see what materials you have checked out, renew your books, magazines, or audio books, or request a book. Also, check us out on Facebook!.
Dateline

News provided by

MSNBC

Video: Father and Son

New Jersey father David Goldman fought for 5 years to get his abducted son home from Brazil . Why did his wife Bruna take their son Sean to Brazil and say she was never coming back? They were young, beautiful and envied by friends who thought they were living a fairy tale. NBCs Meredith Vieira reports.(Dateline)

Mon, 9 May 2011 13:52:33 GMT

Video: My Kid Would Never Bully

As a crisis that affects 3 million kids, bullying is put to the test by a Dateline NBC hidden camera setup. Parents, alongside parenting experts, watch what their own kids will do as bystanders to staged bullying scenarios, beginning with a group of teenage girls. Kate Snow reports.(Dateline)

Mon, 7 Mar 2011 14:05:09 GMT

Copyright 2016 msnbc.com

Online Databases

Bubbles Unbound
by Sarah Strohmeyer



Book list Having studied at the feet of the Master Evanovich, first-novelist Strohmeyer unleashes Lehigh, Pen...More

Winger
by Andrew Smith



School Library Journal Gr 9 Up-Smith takes readers inside the mind of Ryan Dean West, nicknamed Winger for his posit...More

The Chicken Squad.
by Doreen Cronin ; illustrated by Kevin Cornell Atheneum Books



School Library Journal Gr 2-4-The four intrepid chicks, plus one deadpan dog detective, are back in their second adve...More

The Wright Brothers
by David McCullough



Library Journal McCullough (John Adams; 1776) effectively blends impeccable writing with historical rigor and...More

Rapunzel
by Paul O. Zelinsky



Publishers Weekly :

Zelinsky (Swamp Angel) does a star turn with this breathtaking interpretation of a favorite fair

...More

The One and Only Ivan
by Katherine Applegate



School Library Journal Gr 3-7-This tender tale of friendship and hope is narrated by a silverback gorilla li...More

Tara Road
by Maeve Binchy



Library Journal:

Abandoned by her husband, a Dublin woman named Ria meets American Marilyn via the phone, and they

...More