Welcome to the Northwood Public Library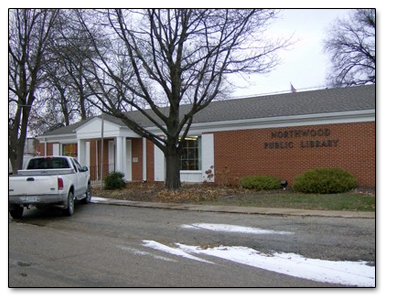 Hours:

Monday

1PM - 5PM

Tuesday

1PM - 8PM

Wednesday

CLOSED

Thursday

1PM - 8PM

Friday

1PM - 5:00PM

Saturday

9AM - 2PM

Sunday

CLOSED
September news
We hope everyone had a fantastic summer, and are ready to get back on track and will have time to indulge in a little reading.
Story time for all preschool aged children and their caregivers will begin Friday, October 3rd from 10:00 - 11:00 am and run for 4 weeks. Please mark your calendars and join us for fun, crafts, reading, treats and more!
New books this month include: Adult Fiction: "Perfect Life" by Danielle Steel, "The Last Kind Words Saloon" by Larry McMurtry, "Written In My Own Heart's Blood" by Diana Gabaldon, "Cop Town" by Karin Slaughter, and "Mean Streak" by Sandra Brown.
Audiobooks: "Remains of Innocence" by J.A. Jance, "Haunted" by Kay Hooper, "Perfect Life" by Danielle Steel, and "Swan Point" by Susan Wiggs.
Large Print: "The Marriage Pact" by Linda Lael Miller, "The Beekeeper's Ball" and "The Apple Orchard" by Susan Wiggs, and "Love Letters" by Debbie Macomber.
Don't forget to check out our "Virtual Branch" of the library. Patrons can browse, check-out, and download eBooks, audio books and other digital media from our OverDrive - powered website which you can access from the Northwood Public Library website, NEIBORS. This is free to our patrons who have a library card and a computer and is available 24/7. Patrons can enjoy best-selling and classic books on their PC, Mac or Smartphone, and transfer titles to many devices, including iPad, Sony Reader, nook, Kindle, ipod and many more. Check out our library collection as well as other participating Beacon libraries, accessing the NEIBORS website and more! Just log in with your 14 digit number which is on the back of your blue library card, and your password, which is the last 4 numbers of your patron number. You can view your patron account, check to see what materials you have checked out, renew your books, magazines, or audio books, or request a book.
Dateline

News provided by

MSNBC

Video: Father and Son

New Jersey father David Goldman fought for 5 years to get his abducted son home from Brazil . Why did his wife Bruna take their son Sean to Brazil and say she was never coming back? They were young, beautiful and envied by friends who thought they were living a fairy tale. NBCs Meredith Vieira reports.(Dateline)

Mon, 9 May 2011 13:52:33 GMT

Video: My Kid Would Never Bully

As a crisis that affects 3 million kids, bullying is put to the test by a Dateline NBC hidden camera setup. Parents, alongside parenting experts, watch what their own kids will do as bystanders to staged bullying scenarios, beginning with a group of teenage girls. Kate Snow reports.(Dateline)

Mon, 7 Mar 2011 14:05:09 GMT

Copyright 2014 msnbc.com

Online Databases

Bubbles Unbound
by Sarah Strohmeyer



Book list Having studied at the feet of the Master Evanovich, first-novelist Strohmeyer unleashes Lehigh, Pennsylvani...More

Stay
by Caletti, Deb



School Library Journal Gr 9 Up-Interweaving a young woman's past and present experiences in alternating ...More

Jefferson's Sons: A Founding Father's Secret Children
by Kimberly Brubaker Bradley



School Library Journal Gr 6-9-This well-researched fictional look at the lives of the sons of Thomas Jeffers...More

Somewhere Safe With Somebody Good
by Jan Karon



Library Journal The tenth volume in Karon's "Mitford" series fills a long-awaited gap since 2005's Light fr...More

My Friend Rabbit
by Eric Rohmann



School Library Journal :

PreS-Gr 1-A simple story about Rabbit and Mouse, who, despite Rabbit's penchant for trouble

...More

The Hero and the Crown
by Robin McKinley



Book list Gr. 7-10. Tauntingly called ``Lady Aerin, Dragon-Killer'' for the small, dog-size dragons s...More

Stolen Lives: Twenty Years in a Desert Jail
by Malika Oufkir



Publishers Weekly:

While accounts of the unjust arrest and torture of political prisoners are by now common, we exp

...More