Welcome to the Northwood Public Library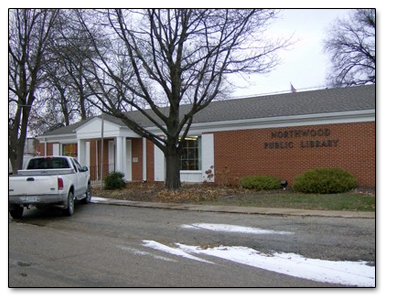 Hours:

Monday

1PM - 5PM

Tuesday

1PM - 8PM

Wednesday

CLOSED

Thursday

1PM - 8PM

Friday

1PM - 5:00PM

Saturday

9AM - 2PM

Sunday

CLOSED
June news
School is out! Warmer weather is here! The Northwood Public Library will present "Every Hero Has a Story" during their summer library program!
The 2015 Summer Reading Program is open to young people ages preschool through 6th grade, with a read-at-home program and incentives, prize drawing, a Blank Park Zoo visit, story times, and more.
Story times begin on Friday, June 12 from 10:00-11:00 am, the Blank Park Zoo will be visiting the Thursday, July 2 at 1:30, and a party on Friday, July 17 will conclude the summer program. Registration for "Every Hero Has a Story" begins on Monday, June 8. For more information, call the library at 324-1340, visit our website, or catch us on Facebook.
Great new reads this month include: Adult Fiction: "The Bone Tree" by Greg Iles, "Finder Keepers" by Stephen King, "Endangered" by C.J. Box, and "Dry Bones" by Craig Johnson.
Non-Fiction: "The Wright Brothers" by David McCullough, "The Burning Shore" by Ed Offley, "The Baby Signing Bible" by Laura Berg, given in memory of Paul Madsen, and "Hope" by Amanda Berry.
Audiobooks: "Death Wears a Beauty Mask" by Mary Higgins Clark, "Memory Man" by David Baldacci, The Guest Cottage" by Nancy Thayer and "My Name is Mary Sutter" by Robin Oliveira.
Large Print: "Tail Gait" by Rita Mae Brown, "Every Fifteen Minutes" by Lisa Scottoline, "Cold Betrayal" by J.A. Jance, and "Gathering Prey" by John Sandford.
Don't forget to check out our "Virtual Branch" of the library. Patrons can browse, check-out , and download eBooks, audio books and other digital media from our OverDrive-powered website which you can access from the Northwood Public Library website, NEIBORS. This is free to our patrons who have a library card and a computer and is available 24/7. Patrons can enjoy best-selling and classic books on their PC, Mac or Smartphone, and transfer titles to many devices, including iPad, Sony Reader, nook, Kindle, ipod and many more.
Check out our library collection as well as other participating Beacon libraries, accessing the NEIBORS website and many more! Just log in with your 14 digit number which is on the back of your blue library card, and your password, which is the last 4 number of your patron number. You can view your patron account, check to see what materials you have checked out, renew your books, magazines, or audio books, or request a book. Also, check us out on Facebook!
Dateline

News provided by

MSNBC

Video: Father and Son

New Jersey father David Goldman fought for 5 years to get his abducted son home from Brazil . Why did his wife Bruna take their son Sean to Brazil and say she was never coming back? They were young, beautiful and envied by friends who thought they were living a fairy tale. NBCs Meredith Vieira reports.(Dateline)

Mon, 9 May 2011 13:52:33 GMT

Video: My Kid Would Never Bully

As a crisis that affects 3 million kids, bullying is put to the test by a Dateline NBC hidden camera setup. Parents, alongside parenting experts, watch what their own kids will do as bystanders to staged bullying scenarios, beginning with a group of teenage girls. Kate Snow reports.(Dateline)

Mon, 7 Mar 2011 14:05:09 GMT

Copyright 2015 msnbc.com

Online Databases

Birds of a Feather
by Jacqueline Winspear



Library Journal :

In this follow-up to Winspear's Edgar Award–nominated

Maisie Dobbs

, her most unusual

...More

Okay for Now
by Schmidt, Gary



School Library Journal Gr 6-9-When his blowhard dad loses his job, Doug Swieteck has to say so long to his f...More

Between Shades of Gray
by Ruta Sepetys



Publishers Weekly Through the pained yet resilient narration of 15-year-old Lina, a gifted artist, this taut...More

The Wright Brothers
by David McCullough



Library Journal McCullough (John Adams; 1776) effectively blends impeccable writing with historical rigor and...More

Officer Buckle and Gloria
by Peggy Rathmann



School Library Journal K-Gr 3?A fresh, funny story about the wonders of teamwork. Officer Buckle is a safety-...More

A Single Shard
by Linda Sue Park



School Library Journal Gr 5-8-In this tale of courage and devotion, a single shard from a celadon vase change...More

Pillars of the Earth
by Ken Follett



Book list A mystifying puzzle involving the execution of an innocent man is interwoven into this monumental story of ...More