Welcome to the Northwood Public Library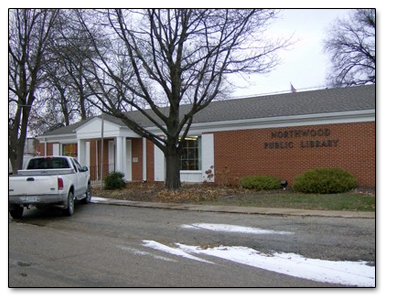 Hours:

Monday

1PM - 5PM

Tuesday

1PM - 8PM

Wednesday

CLOSED

Thursday

1PM - 8PM

Friday

1PM - 5:00PM

Saturday

9AM - 2PM

Sunday

CLOSED
August 2016
Our Summer Reading Program was a great success with 27 kids signing up to read, and over 95 children attending the Blank Park Zoo program on July 14th. Thanks to all who participated and attended our programs!
Story times begin again on Friday, September 2nd at 10:00 am. All preschool aged children and their caregivers are welcome to attend. Please join us for stories, crafts, play time and more! For more information, call the library at 641-324-1340, visit our website, or catch us on Facebook.
Great new reads to get you through the rest of the summer include: Adult Fiction: "Night and Day" by Iris Johansen, "Daughters of the Bride" by Susan Mallery, "Bullseye" by James Patterson, "the Angels' Share" by J.R. Ward, and "The Lost Girls" by Heather Young, "Magic" by Danielle Steel, and "End of Watch" by Stephen King.
Non-Fiction: "Martha's Vineyard: Isle of Dreams," "A Fine Romance; Falling in Love with the English Countryside," and ""Fairy Tale Girl," all by Susana Branch, and "You Can Train Your Dog" by Pamela Dennison.
Books on CD: "Among the Wicked" by Linda Castillo, "The Games" by James Patterson, "Here's to Us" by Elin Hilderbrand, "The Woman in Cabin 10" by Ruth Ware, and "Daughters of the Bride" by Susan Mallery.
Juvenile Fiction: "The Unexpected Everything" by Morgan Matson, "The Misadventures of Max Crumbly" by Rachel Rene Russell, "Return of the Isle of the Lost" by De La Cruz, and "Wishing Day" by Lauren Myracle.
Don't forget to peruse our "Virtual Branch" of the library. Patrons can browse, check-out, and download eBooks, audio books and other digital media from our OverDrive-powered website which you can access from the Northwood Public Library website, Bridges. This is free to our patrons who have a library card and a computer and is available 24/7. Patrons can enjoy best-selling and classic books on their PC, Mac or Smartphone, and transfer titles to many devices, including iPad, Sony Reader, nook, Kindle, ipod and many more. Directions for downloading this application are available at the library.
Visit us on our website! It is www.youseemore.com/NILC/Northwood. Check it out for viewing our library collection as well as other participating Beacon libraries, accessing the NEIBORS website and more! Just log in with your 14 digit number which is on the back of your blue library card, and your password which is the last 4 numbers of your patron number. You can view your patron account, check to see what materials you have checked out, renew your books, magazines, or audio books, or request a book. Also check us out on Facebook!.
Dateline

News provided by

MSNBC

Video: Father and Son

New Jersey father David Goldman fought for 5 years to get his abducted son home from Brazil . Why did his wife Bruna take their son Sean to Brazil and say she was never coming back? They were young, beautiful and envied by friends who thought they were living a fairy tale. NBCs Meredith Vieira reports.(Dateline)

Mon, 9 May 2011 13:52:33 GMT

Video: My Kid Would Never Bully

As a crisis that affects 3 million kids, bullying is put to the test by a Dateline NBC hidden camera setup. Parents, alongside parenting experts, watch what their own kids will do as bystanders to staged bullying scenarios, beginning with a group of teenage girls. Kate Snow reports.(Dateline)

Mon, 7 Mar 2011 14:05:09 GMT

Copyright 2016 msnbc.com

Online Databases

Escape from Mr. Lemoncello's library
by Chris Grabenstein



Publishers Weekly Librarians and English teachers will happily recommend this adventurous romp from Grabenstein (the...More

The Carnival at Bray
by by Jessie Ann Foley



School Library Journal Gr 9 Up-This promising debut, set in the heyday of grunge, tells the story of Maggie L...More

Grandma Lives in a Perfume Village
by Fang Suzhen



Publishers Weekly Taiwanese author Suzhen writes honestly, even starkly, about the death of a grandparent and...More

Hamilton: The Revolution
by Lin-Manuel Miranda and Jeremy McCarter



The Invention of Hugo Cabret
by Brian Selznick



Publishers Weekly Selznick's unique, visually arresting illustrated novel is transformed into an equally...More

Breaking Stalins Nose
by Eugene Yelchin



School Library Journal Gr 5-7-Velchin skillfully combines narrative with dramatic black-and-white illustrations to t...More

A Fine Balance
by Rohinton Mistry



Library Journal:

In mid-1970s urban India-a chaos of wretchedness on the streets and slogans in the offices-a chain

...More