Welcome to the Northwood Public Library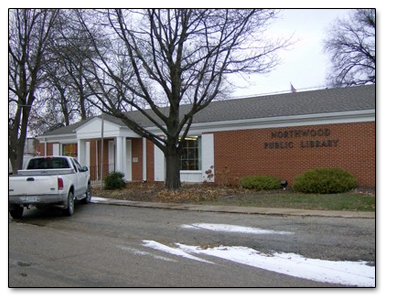 Hours:

Monday

1PM - 5PM

Tuesday

10AM - 7PM

Wednesday

CLOSED

Thursday

10AM - 7PM

Friday

1PM - 5:00PM

Saturday

10AM - 2PM

Sunday

CLOSED
May Newsletter
May has arrived and summer seems to be just around the corner! The library is looking ahead to some fun events in May and even more exciting events this summer!
Sherrie Hansen, local Saint Ansgar author and owner of the Bluebelle Inn will now visit the library at 6:00 pm on Thursday May 16th. Her previous visit was cancelled due to the power outage and icy weather in April. Stop in to learn about her newest book "Daybreak" and one of its main topics—quilting!
We will be having Friday morning story hours until May 17th. Join us for this time of play, crafting, and reading at 10:00 am on Friday May 3rd, 10th, and 17th. We will then take a month break from story hour until the end of June when we will have an afternoon story hour at the fair followed by the start of our Summer Reading Program!
Our next evening story hour will be on Tuesday May 21st at 6:30 pm. Join us for a bug themed story hour. We will make a bug, go on a bug scavenger hunt, enjoy some stories, and eat a snack!
Mark your calendars! Dan Wardell from Iowa Public Television will be visiting Northwood this summer on his "Reading Road Trip!" His visit will be at 2:00 pm on Wednesday June 19th at the fairgrounds! Those wishing to attend his event will be able to enter the fair free of charge by entering through the south entrance of the community room. We are excited to share this experience at the Worth County Fair!
Add one more event to our summer fun! Donations given in memory of Marybelle Block will fund a Noah's Ark Workshop. Kids will need to RSVP for this event where each child gets to "stuff" and then keep a stuffed animal. Again we want to take the time to thank all of the businesses that have donated money to our upcoming summer reading program. Many thanks to A& I Auto, CarQuest, Dewey Krueger, FSB Bank, the Top of Iowa Welcome Center, Inject Technology, Kelly Hardware, Kenison Construction, Kenison Publishing (the Northwood Anchor), Northwood Dental, NSB Bank, Olson and Worth Mutual Insurance, Rock-A-Billies, and Julie Robb with Century 21. An event calendar will be available later in May, so you can plan ahead and take advantage of all of the events being held at the library this summer.
New this month at the library:
Adult Fiction: "The A List" by J.A. Jance, "Two Weeks" by Karen Kingsbury, "Wolf Pack" by C.J. Box, "The Cornwalls are Gone" by James Patterson, "Neon Prey" by John Sandford, "Redemption" by David Baldacci, and "Before She Was Found" by Heather Gudenkauf.
Large Print: "The Trail West" by William Johnstone, "Hometown Girl" by Courtney Walsh, "Deep Harbor" by Fern Michaels, "A Faithful Gathering" by Leslie Gould, and "The Magnolia Inn" by Carolyn Brown donated in loving memory of Dorothy Perkins by Semper Fidelis Study Club.
Make sure you stay up to date with everything going on at the library! Like us on Facebook https://www.facebook.com/northwoodlibrary/. We hope to see you at the library soon!
Online Databases

La Princesa and the Pea
by Susan Middleton Elya



School Library Journal PreS-Gr 2-The traditional Hans Christian Andersen tale gets a makeover in this modern version ...More

Educated
by Tara Westover



Book list To the Westovers, public education was the quickest way to put yourself on the wrong path. By the t...More

The Man Who Walked Between the Towers
by Mordicai Gerstein



Publishers Weekly :

This effectively spare, lyrical account chronicles Philippe Petit's tightrope walk between Manha

...More