Welcome to the Northwood Public Library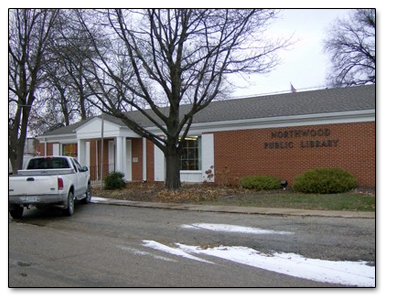 Hours:

    Monday

1PM - 5PM

    Tuesday

1PM - 8PM

    Wednesday

CLOSED

    Thursday

1PM - 8PM

    Friday

1PM - 5:00PM

    Saturday

9AM - 2PM

    Sunday

CLOSED
March
Blessed is the only word I can use to describe how I am feeling right now. I am so blessed to live in Northwood, work at the library, and be supported by this wonderful community. I sent out letters to area businesses asking for help in funding our Summer Reading Program (SRP) this year, and I have been overwhelmed by the generosity I have received.
Thanks to Northwood Dental we will be able to host the drumline Sheltered Reality in July. Thanks to NSB Bank we will have the Blank Park Zoo at the end of June. Our SRP kick-off party will be sponsored by State Farm Insurance, FSB is sponsoring our end of the SRP pool party, and Olson Insurance and Worth Mutual are sponsoring our outdoor movie event with the Northwood Theater providing the popcorn!
Agri Sales, Butler Construction, Dewey Krueger, I-35 Welcome Center, Inject Technology, Kenison Construction, the Northwood Theater, Rock-A-Billies, Schroeder & Sites Funeral Home, Shade Tree Liqours, and VerHelst Drug all donated money or prizes towards the summer reading program which will allow us to host even more events, offer better prizes, and have more exciting crafts and activities for our kids! I can't wait for the summer to get here!
Our Friday morning story hours will have an odd schedule for the next couple of months. In March we will have story hours at 10:00 am on March 2nd, 23rd, and 30th with themes of Dr. Seuss, spring, and Easter. Unfortunately there WILL NOT BE Friday morning story hours during the months of April and May due to a scheduling conflict with a library class I need to take, but story hour will resume again in June. Remember, story hour is geared towards children aged 2-5 but all are welcome to attend. Also a parent or caregiver must be in attendance with the child(ren).
Spring break is nearly here, and we have a couple of fun activities planned at the library. Tuesday March 13th will be our "craft day." Stop in any time from 1:30-5:00 to enjoy a number of crafts and spring bingo at 3:00! Then Thursday March 15th will be our movie day when we will show "Toy Story" starting at 2:00 pm. Bring a beverage (non-red please) and enjoy some popcorn on us!
Our next evening story hour will be at 6:30 pm on Tuesday March 27th and have an Easter theme. We will have some Easter fun, make some bunny rabbits, read a bunny story, and enjoy a fun snack.
New books this month:
Adult Fiction: "The Lucky Ones" by Tiffany Reisz, "The Atomic Girls" by Janet Beard, "How to Stop Time" by Matt Haig, and "The Masterpiece" by Francine Rivers.
Large Print: "Fifty, Fifty" by James Patterson, "Second Opinion" by Hannah Alexander, "The Seekers" by Wanda E. Brunstetter, "Night Moves" by Jonathan Kellerman, "Once an Heiress" by Renee Ryan, "We Were the Lucky Ones" by Georgia Hunter, and "Lightning of Gold" by Max Brand.
Also check out our Facebook page at www.facebook.com/northwoodlibrary. We hope to see you at the library soon!

Book Review...
"I spent the weekend of the Winter Dance party reading "Stars Over Clear Lake." Author Loretta Ellsworth grew up in Mason City. Her parents met at the Surf. The story revolves around Lorraine- a woman of a 'certain age' in the present- and as a teenager during and after WWII. She dances at the Surf- the original one that burned down in 1947- copes with her brother leaving for the war, her mother's depression, and the German prisoners from the POW camp in Algona who are helping her father on the farm. The book is available at the Northwood Library." Jo Stumo (And soon to be available as a book on CD!)
U.S. News

News provided by

MSNBC

2018 NBCNews.com

Online Databases

A Hungry Lion; or, A Dwindling Assortment of Animals.
by Lucy Ruth Cummins



School Library Journal K-Gr 3-With its macabre humor and delightfully scribbly illustrations, this tale is su...More

The Last Black Unicorn
by Tiffany Haddish



My Friend Rabbit
by Eric Rohmann



School Library Journal :

PreS-Gr 1-A simple story about Rabbit and Mouse, who, despite Rabbit's penchant for trouble

...More