Welcome to the Northwood Public Library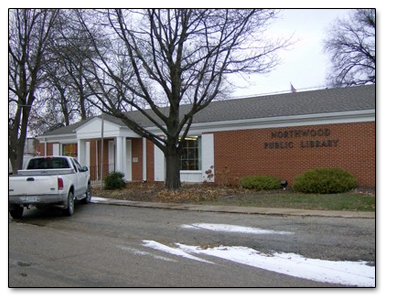 Hours:

Monday

1PM - 5PM

Tuesday

10AM - 7PM

Wednesday

CLOSED

Thursday

10AM - 7PM

Friday

1PM - 5:00PM

Saturday

10AM - 2PM

Sunday

CLOSED
March Newsletter
The library has some fun goings on during the month of March, and we hope you will stop by and participate in the fun.
Though the weather hardly seems to agree, it is almost spring break! We will be taking patrons on "vacation" to the library by showing the movie "Moana" at 1:30 pm on Tuesday March 12th; and then later that night at 6:30 pm we will show the movie "Finding Dory." We will also have a fun beach themed come-and-go craft day from 1:00 to 4:00 on Thursday the 14th. Families are encouraged to attend and enjoy their spring break vacation!
On March 19th at 6:30 pm Deb Rohne will introduce you to the wonderful world of Bible Art Journaling. Also known as illustrating your faith, this is a unique way of connecting creativity and God's Word. Deb has been leading a Bible Art Journaling group in Mason City for a little over two years, and now wants to bring the experience to Northwood. Rohne will answer frequently asked questions about what Bible Journaling is and how to get started. In this introductory meeting, you will be guided through a Bible art journaling activity and take home tips and resources to continue on your own and/or become part of a Northwood Bible Art Journaling group that will meet on a regular basis. No RSVP required, but please bring along your journal or bible.
Also earlier in the day on the 19th, we will have our regularly scheduled movie event. Join us at 1:00 pm for a showing of "Mamma Mia" and free popcorn!
Due to spring break we will not have regular story hours on March 8th or 15th, but will resume again on March 22nd and continue until the end of the school year. We will also have a spring themed evening story hour on Thursday March 28th starting at 6:30.
New books this month:
Adult Fiction: "Finding Dorothy" by Elizabeth Letts, "The Current" by Tim Johnston, "The Lost Man" by Jane Harper, "The Rule of Law" by John Lescroart, and "The Forgiving Jar" by Wanda Brunstetter.
Large Print: "The Wedding Guest" by Jonathan Kellerman, "With this Pledge" by Tamera Alexander, "Moondust Lake" by Davis Bunn, "This Road We Travelled" by Jane Kirkpatrick, and "The Range Detectives" by William Johnstone.
Make sure you stay up to date with everything going on at the library! Like us on Facebook https://www.facebook.com/northwoodlibrary/. We hope to see you at the library soon!
Online Databases

La Princesa and the Pea
by Susan Middleton Elya



School Library Journal PreS-Gr 2-The traditional Hans Christian Andersen tale gets a makeover in this modern ...More

The Uninhabitable Earth
by David Wallace-Wells



Publishers Weekly Wallace-Wells, deputy editor of New York magazine, takes on global warming's probable a...More

My Friend Rabbit
by Eric Rohmann



School Library Journal :

PreS-Gr 1-A simple story about Rabbit and Mouse, who, despite Rabbit's penchant for trouble

...More