Welcome to the Northwood Public Library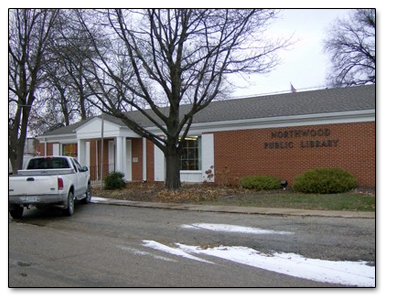 Hours:

Monday

1PM - 5PM

Tuesday

10AM - 7PM

Wednesday

CLOSED

Thursday

10AM - 7PM

Friday

1PM - 5:00PM

Saturday

10AM - 2PM

Sunday

CLOSED
September Newsletter
Hello all! I know this time of year is busy with school starting back up and harvest just around the corner, but don't forget to stop in to the library to get a good book or DVD for that quiet time you find.
A reminder that you might not see much of me at the library the next couple of months, but the library will still be here to serve you. As mentioned last month, I will be on maternity leave for the next couple of months. The library will continue to operate during normal hours thanks to Nancy, Linda, and JoAnn. We won't be having any "extras" at the library, so no story hour or other events unless specifically stated. We hope to start these events back up in November.
With that said, the library will be having local St. Ansgar author Gail Kittleson to the library in early September. Stop by the library Thursday September 5th at 6:30 to hear from Gail about her newest book "Until Then" and to also hear from author Lyn Vandebrake and her book "The Escape Place." Lyn plans to bring along her "glamper" for you to take a peek inside!
One final thank you to all who participated and contributed to our Summer Reading Program. Here's a quick rundown of this summer's Summer Reading Program. Our kick-off party, sponsored by Kelly Hardware, had over 40 kids in attendance; and we had a total of 80 kids sign up for our Summer Reading Program. The RAD zoo had nearly 100 people enjoy their reptiles and amphibians thanks to the sponsorship by NSB Bank. The Noah's Ark stuff an alien event had 38 kids take home their very own cuddly alien thanks to donations given in memory of Marybelle Block. The Space Odyssey program, sponsored by Kenison Publishing, had nearly 50 people in attendance; and the ISU Insect Zoo, sponsored by Kenison Construction, had over 50 kids in attendance. Our pool party, sponsored by FSB Bank, was a big success too as we had over 40 kids plus their families in attendance. Our story hours and space adventurer activities were also successful and averaged close to 20 kids per event.
We also want to say thank you to Dan Block and Dakota Popp for presenting the Star Lab at our kick-off event, Samantha Butler for volunteering at our story hours, and to Nancy and Linda for putting in extra time during this busy, fun-filled summer! If other businesses are interested in sponsoring any events during the year or specifically during the Summer Reading Program please contact me at the library via e-mail northwoodlibrary@mchsi.com or by phone at 324-1340. I might not respond right away due to my maternity leave, but I will get back to you as soon as I can.
New at the library this month:
Adult Fiction: "The Last Widow" by Karin Slaughter, "The Nickel Boys" by Colson Whitehead, "Bitterroots" by C.J. Box, "A Dangerous Man" by Robert Crais, "Outfox" by Sandra Brown, "The Perfect Wife" by J.P. Delaney, "Labyrinth" by Catherine Coulter, and "The Turn of the Key" by Ruth Ware.
Large Print: "The Inn" by James Patterson, "The Perfect Dress" by Carolyn Brown, "The Little Teashop on Main" by Jodi Thomas, "Pelican Point" by Irene Hannon, "A Song of Joy" by Lauraine Snelling, and "The Red Well" by Max Brand.
Make sure you stay up to date with everything going on at the library! Like us on Facebook https://www.facebook.com/northwoodlibrary/. We hope to see you at the library soon!
Online Databases

A Big Mooncake for Little Star
by Grace Lin



Publishers Weekly Nighttime paintings by Lin (Where the Mountain Meets the Moon) add magic to this fable abou...More

Trick Mirror
by Jia Tolentino



Publishers Weekly New Yorker contributor Tolentino debuts with a sharp, well-founded crackdown on the lies of...More

The Invention of Hugo Cabret
by Brian Selznick



School Library Journal :

Gr 3–6—Brian Selznick's atmospheric story (Scholastic, 2007) is set in Pari

...More