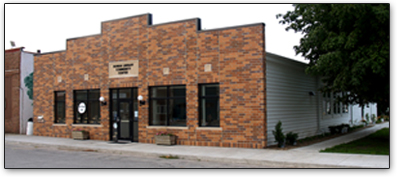 Rowan Public Library Welcomes You


| | |
| --- | --- |
|     Monday | 10:00 a.m. - 6:00 p.m. |
|     Tuesday | Closed |
|     Wednesday | 10:00 a.m. - 6:00 p.m. |
|     Thursday | Closed |
|     Friday | 10:00 a.m. - 5:00 p.m. |
|     Saturday | 9:00 a.m. - 12:00 p.m. |
|     Sunday | Closed |
Online Databases

Iowa Area Education Agencies provide Iowa AEA Online, consisting of eight dynamic online resources, to all Iowa accredited schools. Students and staff have access at school and at home (Internet access required), 24 hours a day, seven days a week! These online resources support the content standards for school curriculum and student learning by bringing a wealth of information to teachers and students wherever they may be, with just the click of a mouse. To learn more about these resources and how to access them, contact your teacher or teacher librarian.

Chilton's Vehicle Library gives you complete repair and maintenance guides.
It also contains valuable purchasing, recall, and value information.
Click the link and you will see the many databases available to search. Type in any search term of your choice on these topics and more: Gardening, Business, Herbs, Health, Fitness, History, Culinary Arts, Recipes, etc. You will get authoritative magazine, journal articles, and book results.

HealthInfoIowa is a single, Iowa-focused Web site, with authoritative content that ranges from national health and medical databases to regional, state and local links. This Web site serves as a simple and trustworthy first stop for Iowans, to which both information consumers and providers can turn for dependable support. Frequent users of this site will notice a change in the format of this site because it has been transferred to Plone software, a free content management system.

Transparent Language Blurb: With 100+ Languages (and Growing!), a flexible learning path, extensive English collection for English learners, optimization for touchscreen, downloadable audio files, and typing and speaking practice, it's no wonder Transparent Language is the most complete language-learning system for libraries!

[Follow the image link and then create your own personalized account]

A Heart in a Body in the World
by Caletti, Deb



School Library Journal Gr 9 Up-Seventeen-year-old Annabelle Agnelli needs to run away from tragedy. She starts in her...More

Why?
by Laura Vaccaro Seeger



Kirkus A patient bear deftly answers most of a childlike rabbit's many "whys."As the two friend...More

Double Bass Blues
by Andrea J. Loney



Book list Young Nic plays an epic bass solo with his school orchestra and then travels across town to jam with a ba...More

Fairy Tale
by Stephen King



Library Journal As the pandemic descended, King asked himself: "What could you write that would make you...More

Hello, Universe
by Erin Entrada Kelly



Book list *Starred Review* Four middle-schoolers' fates intertwine one summer in Kelly's (The Land of...More

Cane River
by Lalita Tademy



Library Journal: First novelist Tademy turns fact (the story of her antebellum Southern family) into fiction.