Library
1000 Books Before Kindergarten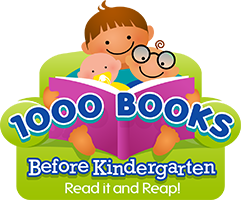 Welcome to the Robertson County Public Library 1,000 BOOKS BEFORE KINDERGARTEN PROGRAM!
Did you know that reading to your child is one of the most powerful ways to boost his or her brain power? The simple and enjoyable act of sharing books helps your child learn pre-reading skills such as understanding the sounds letters make, developing a bigger vocabulary, and building background knowledge—all important skills that help prepare your child for learning to read and entering kindergarten.
Robertson County Public Library 1,000 Books Before Kindergarten program is a fun, exciting, and free way to start your child on the path to success! Any child ages birth to five years can participate. Just follow these steps:
1. Pick up program materials: At the library or print them from our website. http://www1.youseemore.com/robertsoncountypl/
2. Track Your Reading: Fill in a circle or write down each book you read with your child on your reading record.
3. Every Book Counts: Even if your child wants to hear the same book again and again, you can count it each time. You can also count the books your child hears in storytime, in daycare or preschool, or with a friend or family member, as long as your child listens to the entire book.
4. 100-Book Milestones: Each time you read 100 books, bring your reading record to the library to receive a special reward. Take home a new reading record for your next 100 books.
5. 1,000 Books: You did it! Come celebrate at the library, see your child's name placed on the 1,000 Book Wall of Fame, and receive a free book.
6. Keep on Reading: Don't stop at 1,000! Keep on reading together; there's more learning ahead!
Singing songs, saying rhymes, telling stories, and playing with your child are all great ways to build their literacy skills. Visit Robertson County Public Library often for free programs that are fun and educational for your little one and to find great books to share with your child.
One thousand books may seem like a lot, but if you read just one book a night, you'll meet your goal in less than 3 years. If you read three books a night, you could reach your goal in just one year! Ask our friendly staff for suggestions—we're here to help you on your journey to 1,000 Books Before Kindergarten!
Happy Reading!
P.S. - Click on the picture above to access your printable reading log.
Toddler Tales
All Stars
Ms. Andrea's All Stars Program
This is a Preschool program geared toward 4 and 5 year old's that focuses on Kindergarten readiness!
Topics covered will include letter names, letter sounds, shapes, colors, numbers, patterns, opposites, sizes,
emotions and so much more!
One hour program includes calendar time, story time, music and movement, sensory activities, crafts & games!
It's a great way to learn while having fun!
All Stars will be held on Wednesday's at 10:30 a.m. beginning September 1, 2021. Register by calling 606-724-5746 or click on the star above to register.
STEAM Club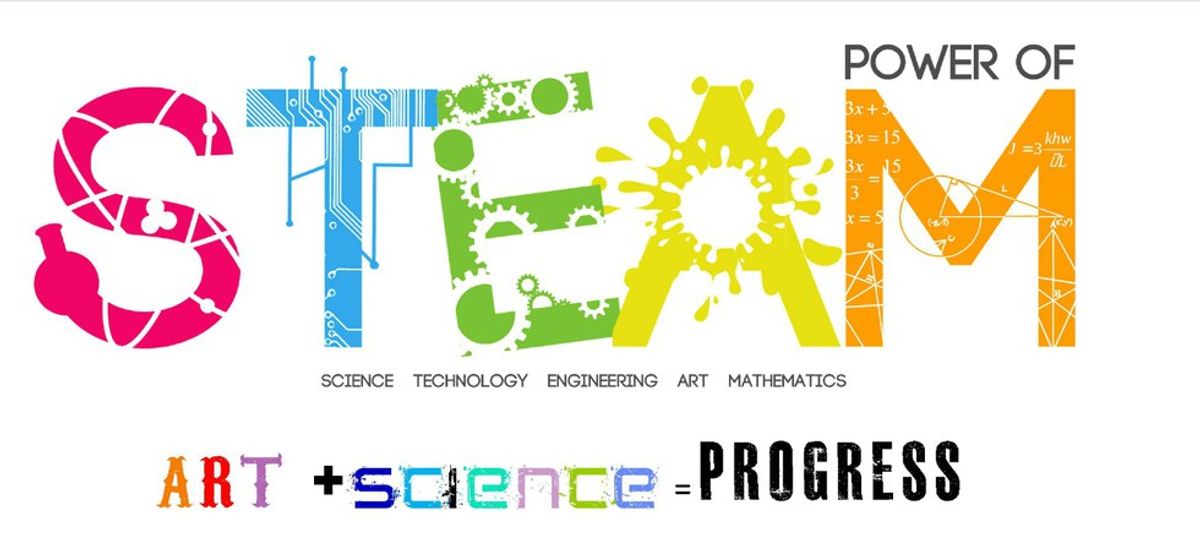 3RD - 5TH GRADE
Join us on the following dates from 3:30 - 4:30 pm for a fun STEAM activity/craft!
October 18
November 15
December 6
Lip Scrub
Join us October 19th at 6 pm to make your very own brown sugar lip scrub and find out how to make more do it yourself "pampering" items for yourself or for holiday gifts. Call 724-5746 to reserve your spot today!
Book Club
"As the Page Turns" Book Club
Frankenstein By Mary Shelley
October Book Club Book is ready for pick-up.
Book Discussion October 20, at 4:00 p.m.
Books are due back the week of October 22, 2021.
Large Print Edition
Book Summary:
Mary Shelley's novel Frankenstein is a combination of Gothic horror story and science fiction first conceived for a writing challenge by Lord Byron when she was just eighteen. It is the story of Victor Frankenstein, a Swiss student of natural science who assembles pieces of corpses to create an artificial man and brings it to life with galvanism. Though it seeks affection, the unnamed monster inspires loathing in everyone it meets. Lonely and miserable, the creaturesd ultimately destroys its creator.
Pumpkin Carving
Cooking Club
Words Among Friends Cooking Club
Every 2nd Thursday of the month from 1-2 pm.
Upcoming Classes:
November 4 - Vegetables
December 9 - Cookie Exchange
Cook the dish at home, then bring it and the recipe to class to share with the group.
Register by calling 724-5746 or emailing robertsoncountpubliclibrary@gmail.com
Bingo
Thursday, November 4, 2021 at 6 pm
Fun for all ages!
Bring the family to play Bingo...a gift for each winner!
Call 724-5746 or come in to reserve your spot.
Maximum of 25 seats
*NO CASH PRIZES*
RCPL Operation Fresh Start
Board Meeting
Library Board of Trustees Meeting
Monthly - 2nd Tuesday
6:00 p.m.