A good book is the best of friends.
Open
Monday - Friday
9:00 a.m. - 5:00 p.m.
Closed
Saturday & Sunday
Online Databases:
Software upgrade
A software upgrade is scheduled for Friday after 5:00 p.m. Remote services such as e-books, streaming video, music, magazines, etc. may not be available during this time.
Thanksgiving 2014
Luncheon with Author
Pictures of Santa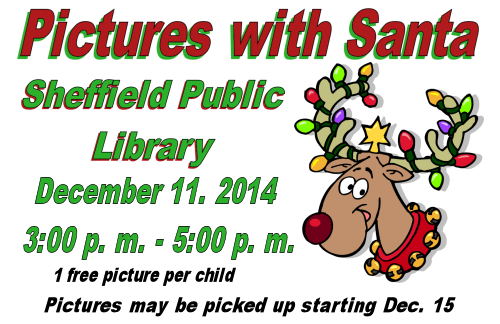 On-Line Classes
Movies
Freegal update
Now Sheffield Library patrons can download 5 songs per week from Freegal!
Thank You