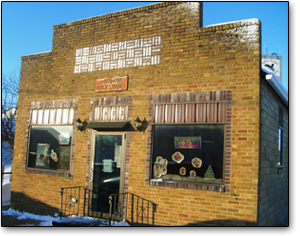 Welcome to the Livermore Public Library
| | |
| --- | --- |
| Hours: | |
| Monday            | 1 - 6 PM            |
| Tuesday            | Closed            |
| Wednesday              | 9 AM - 12 PM   & 1 - 5 PM          |
| Thursday            | 1 - 5 PM            |
| Friday            | 1 - 5 PM            |
| Saturday            | 9 AM - 12 PM            |
| Sunday            | Closed            |
Weather

News provided by

MSNBC

White House requests $44B in disaster relief

The White House Friday sent Congress a $44 billion disaster aid request that's already under attack from lawmakers from hurricane-hit regions as way too small.

Fri, 17 Nov 2017 21:35:00 GMT

2017 NBCNews.com

Online Databases

The Bunker Diary
by Kevin Brooks



School Library Journal Gr 10 Up-Linus is a 16-year-old runaway living on the harsh English streets who wakes ...More

Coyote Moon
by Maria Gianferrari



Book list This striking book celebrates the life of coyotes without dismissing their predatory nature. The co...More

The Three Pigs
by David Wiesner



Publishers Weekly Even the book's younger readers will understand the distinctive visual code. As the pig...More

The Noel Diary
by Richard Paul Evans



Brown Girl Dreaming
by Jacqueline Woodson



Book list *Starred Review* What is this book about? In an appended author's note, Woodson says it best: m...More

Cane River
by Lalita Tademy



Library Journal: First novelist Tademy turns fact (the story of her antebellum Southern family) into fiction.