What are you looking for ?
---
This is a great place to start your search for information Search engines are a fine place to start a search of the Internet, but often the results are unsatisfactory. Besides, the Internet isn't the only place to find information. Our library has gathered together some great resources for you to use to find the information you need.
Databases

Free Online Tutoring is available to your patrons courtesy of the Iowa State Library's subscription to Brainfuse HelpNow.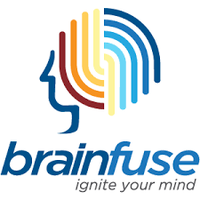 Brainfuse is the online resource provider for career services, test prep, and software tutorials for Iowa's library patrons.
JobNow: one-of-a-kind career assistance that covers all major aspects of job hunting. Users may access secure file-sharing in the writing lab to submit career documents to Job Coaches at any time of the day.
· Adult Learning Center: providing academic assistance designed for adult learners. The Brainfuse test center offers practice tests for all levels of math, reading, and writing as well as college prep tests.
· VetNow: supporting the community's veterans and their families with locating eligible benefits, live online academic tutoring, employment transition assistance, and finding community resources. Communicate in real-time or submit questions for a response within 24 hours.

The State Historical Society of Iowa offers a variety of online and in-person programs including interesting webinars for families.
Library gives you complete repair and maintenance guides.
It also contains valuable purchasing, recall, and value information.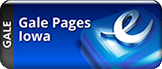 Click the link and you will see the many databases available to search. Type in any search term of your choice on these topics and more: Gardening, Business, Herbs, Health, Fitness, History, Culinary Arts, Recipes, etc. You will get authoritative magazine, journal articles, and book results.
Iowa Area Education Agencies provide Iowa AEA Online, consisting of eight dynamic online resources, to all Iowa accredited schools. Students and staff have access at school and at home (Internet access required), 24 hours a day, seven days a week! These online resources support the content standards for school curriculum and student learning by bringing a wealth of information to teachers and students wherever they may be, with just the click of a mouse. To learn more about these resources and how to access them, contact your teacher or teacher librarian.
With 100+ Languages (and Growing!), a flexible learning path, extensive English collection for English learners, optimization for touchscreen, downloadable audio files, and typing and speaking practice, it's no wonder Transparent Language is the most complete language-learning system for libraries!