Welcome to the Northwood Public Library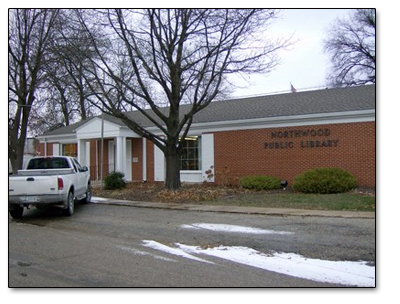 Hours:

    Monday

1PM - 5PM

    Tuesday

1PM - 8PM

    Wednesday

CLOSED

    Thursday

1PM - 8PM

    Friday

1PM - 5:00PM

    Saturday

9AM - 2PM

    Sunday

CLOSED
October
How many hours did you spend reading books last week? According to researchers at the Yale School of Public Health, people over age 50 who read books for as little as 30 minutes a day over several years are living an average of two years longer than those who read nothing at all. (Reader's Digest 9/2017) Do you want to increase your lifespan? Stop by the library and pick up some reading material!
The library is in full fall mode with our fall themed story hours and activities waiting for you!
Gail Kittleson will be at the library for a book talk at 6:00 pm on October 24th. She is a local author from St. Ansgar, and we can't wait to hear more about her newest books, "With Each New Dawn" and "In Times Like These." Stop in the library to check out her books in preparation for her book talk!
We will host a fun-filled Halloween themed family story time on Thursday the 26th from 6-7:30 pm. Stop in at any time and join in on the fun! There will be crafts, stories, games, and snacks throughout the timeframe, so stop in for 10 minutes or stay for an hour! And feel free to wear your Halloween costume! I'll be wearing mine! (And I promise no paint with the craft!)
Friday story hours are cruising through fall! Upcoming themes include pumpkins, leaves, Halloween, harvest, and turkeys. Join us Fridays at 10:00 am October 6th, 13th, and 20th and November 10th and 17th. For more information please call us at 324-1340 or checkout our Facebook page https://www.facebook.com/northwoodlibrary.
New Adult Fiction: "Enigma" by Catherine Coulter, "The Summer That Made Us'" by Robyn Carr, "The Western Star" by Craig Johnson, "Haunted" by James Patterson, "Enemy of the State" by Vince Flynn, "The Right Time" by Danielle Steel, "The Lying Game" by Ruth Ware, and "Exposed" by Lisa Scottoline.
New Inspirational: "All She Left Behind" by Jane Kirkpatrick, "The Proving" by Beverly Lewis, and "Namoi's Hope" by Jane Drexler.
New DVDs: "Wonder Woman," "Masterminds," "Smurfs: The Lost Village," and "Captain Underpants: The First Epic Movie."
We've had a number of wonderful donations given in the last couple of months as well, including books on CD like Greg Isles "Mississppi Blood" and both hardcover and paperback books of all genres. Stop in the library to see what's "new" in our "'New' to the Library" section!
We hope to see you soon! Have a safe harvest!

U.S. News

News provided by

MSNBC

2017 NBCNews.com

Online Databases

Before Morning
by Joyce Sidman



Publishers Weekly In a book-length poem, Newbery Honor recipient Sidman (Dark Emperor and Other Poems of the ...More

Astrophysics For People In A Hurry
by Neil deGrasse Tyson



So You Want to be President
by David Small



Publishers Weekly :

HThis lighthearted, often humorous roundup of anecdotes and trivia is cast as a handbook of help

...More