Welcome to the Northwood Public Library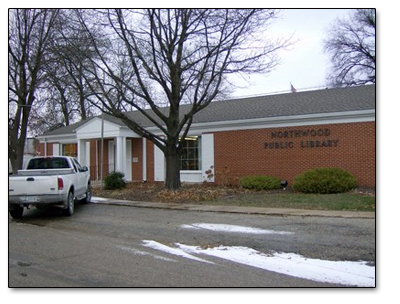 Hours:

Monday

1PM - 5PM

Tuesday

1PM - 8PM

Wednesday

CLOSED

Thursday

1PM - 8PM

Friday

1PM - 5:00PM

Saturday

9AM - 2PM

Sunday

CLOSED
March

Well, we seemed to be on our way to spring, but Mother Nature had other ideas, didn't she. If you haven't stopped by the library recently please do so, we are ready to help you find the book you want! Do you have any book suggestions for us? You can stop by the library to make a request in person, send an e-mail to northwoodlibrary@mchsi.com or send a message to our Facebook page www.facebook.com/northwoodlibrary/ . I'm happy to hear requests though I can't guarantee I will always be able to purchase the requested book, I will do the best I can. And remember, it is always an option for me to request a book for you from another library through the state of Iowa's interlibrary loan service.
We have our last story hour of this cycle on Friday March 3rd at 10:00 am. If you haven't been to our story hour before, have no fear and stop on by! We would love to have you join us for stories, crafts, and play time as we celebrate Dr. Seuss' birthday! For more information please visit our Facebook page or call us at 324-1340. We will also have a special evening story hour in place of a cancelled story hour due to bad weather. This special evening story hour will be on Thursday March 9th from 6-7:00 pm where we will spread the kindness! If you miss out on these two story hour opportunities have no fear, we will be back with more story hours starting again April 7th!
Great new reads this month include: Adult Fiction: "Lullaby Sky" by Carolyn Brown, "Swept Away" by Robyn Carr, "Cherished Quilt" by Amy Clipston, "Odessa Sea" by Clive Cussler," Turbo Twenty-Three" by Janet Evanovich, "Hero" by Donna Grant, "Fire by Night" by Teresa Messineo, "Never, Never" by James Patterson, and "Mistress" by Danielle Steel.
Juvenile Fiction: "Trolls: Out of Branch's Bunker," "Tractor Mac Builds a Barn" by Billy Steers, "Lego City: Heroes to the Rescue" by Esther Ripley, "Sadness Saves the Day" by Tracey West, "Star Wars: The Force Awakens" by Michael Kogge, "Carve the Mark" by Veronica Roth, and "Moana: Look and Find" by Emily Skiwish.
Audio Books: "Mistress" by Danielle Steel, "Never, Never" by James Patterson, "The Girl from Venice" by Martin Cruz Smith, and "Behind Her Eyes" by Sarah Pinborough.
Please check out our Facebook page and "like" us! We are also working to update patron information by adding e-mail addresses, so please let us know what your e-mail address is next time you stop in to the library!
Dateline

News provided by

MSNBC

Video: Father and Son

New Jersey father David Goldman fought for 5 years to get his abducted son home from Brazil . Why did his wife Bruna take their son Sean to Brazil and say she was never coming back? They were young, beautiful and envied by friends who thought they were living a fairy tale. NBCs Meredith Vieira reports.(Dateline)

Mon, 9 May 2011 13:52:33 GMT

Video: My Kid Would Never Bully

As a crisis that affects 3 million kids, bullying is put to the test by a Dateline NBC hidden camera setup. Parents, alongside parenting experts, watch what their own kids will do as bystanders to staged bullying scenarios, beginning with a group of teenage girls. Kate Snow reports.(Dateline)

Mon, 7 Mar 2011 14:05:09 GMT

Copyright 2017 msnbc.com

Online Databases

Escape from Mr. Lemoncelloandapos;s library
by Chris Grabenstein



Publishers Weekly Librarians and English teachers will happily recommend this adventurous romp from Grabenstein (the...More

Vango : between sky and earth.
by by Timothee de Fombelle and Sarah Ardizzone



School Library Journal Gr 7 Up-A thrilling historical adventure set in the mid-1930s, this novel opens with a dramat...More

I Yam a Donkey!
by Cece Bell



Publishers Weekly Newbery Honoree Bell (El Deafo) creates a laugh-out-loud dialogue in the tradition of &quot...More

When Breath Becomes Air
by Paul Kalanithi



Book list Can life remain full and rewarding even while one is living under a death sentence? This is the question no...More

This Is Not My Hat
by Jon Klassen



Publishers Weekly Like Klassen's very funny and much-praised I Want My Hat Back, this story involves a hat theft; th...More

Breaking Stalins Nose
by Eugene Yelchin



School Library Journal Gr 5-7-Velchin skillfully combines narrative with dramatic black-and-white illustrati...More

A Million Little Pieces
by James Frey



Library Journal Who are you if you wake up on a plane, you don't know where it's going or where you&...More