Welcome to the Northwood Public Library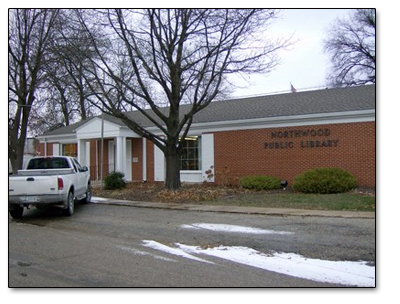 Hours:

Monday

1PM - 5PM

Tuesday

1PM - 8PM

Wednesday

CLOSED

Thursday

1PM - 8PM

Friday

1PM - 5:00PM

Saturday

9AM - 2PM

Sunday

CLOSED
November News
"May your stuffing be tasty, may your turkey be plump. May your potatoes and gravy have nary a lump. May your yams be delicious and your pies take the prize, and may your Thanksgiving dinner stay off your thighs!" A quote from that famous author, Anonymous. Happy Thanksgiving!
Story time for all preschool aged children and their caregivers will resume on Friday, November 7 from 10:00 -11:00 am and will run for 6 weeks, not including Friday, November 28th. Please mark your calendars and join us for fun, crafts, reading, treats and more!
New books this month include: Adult Fiction: "Pegasus" by Danielle Steel, "Havana Storm" by Clive Cussler, "Paris Match", by Stuart Woods and "Deadline" by John Sandford.
Audiobooks: "Mr. Miracle" by Debbie Macomber, "Pegasus" by Danielle Steel, "Gray Mountain" by John Grisham and "Blood Magick" by Nora Roberts.
Non-Fiction: "The 13th Gift" by Joanne Huist Smith, "Yes Please" by Amy Poehler, "Everybody's Got Something" by Robin Roberts, and " On the Diamond: A Treasury of Baseball Stories" edited by Martin Greenberg, and given to the library in memory of Stanley Perkins by David and Anne Stevens.
The library now has an Easy Reader machine, which magnifies the wording of newspapers, books, magazines, etc. for easy on the eyes reading. This machine was given to the library by Fran Lawhorn and family.
Don't forget to check out our "Virtual Branch" of the library. Patrons can browse, check-out, and download eBooks, audio books and other digital media from our OverDrive-powered website which you can access from the Northwood Public Library website, NEIBORS. This is free to our patrons who have a library card and a computer and is available 24/7. Patrons can enjoy best-selling and classic books on their PC, Mac or Smartphone, and transfer titles to many devices, including iPad, Sony reader, nook, Kindle, ipod and many more.
Check out our library collection as well as other participating Beacon libraries, accessing the NEIBORS website and more! Just log in with your 14 digit number which is on the back of your blue library card, and your password, which is the last 4 numbers of your patron number. You can view your patron account, check to see what materials you have checked out, renew your books, magazines, or audio books, or request a book.
Dateline

News provided by

MSNBC

Video: Father and Son

New Jersey father David Goldman fought for 5 years to get his abducted son home from Brazil . Why did his wife Bruna take their son Sean to Brazil and say she was never coming back? They were young, beautiful and envied by friends who thought they were living a fairy tale. NBCs Meredith Vieira reports.(Dateline)

Mon, 9 May 2011 13:52:33 GMT

Video: My Kid Would Never Bully

As a crisis that affects 3 million kids, bullying is put to the test by a Dateline NBC hidden camera setup. Parents, alongside parenting experts, watch what their own kids will do as bystanders to staged bullying scenarios, beginning with a group of teenage girls. Kate Snow reports.(Dateline)

Mon, 7 Mar 2011 14:05:09 GMT

Copyright 2014 msnbc.com

Online Databases

Up Jumps the Devil
by Margaret Maron



Library Journal :

Maron returns to fictional Colleton County, North Carolina, the setting of The Bootlegger's Daught

...More

Desert Angel
by Price, Charlie



Publishers Weekly Price (The Interrogation of Gabriel James) delivers a visceral thriller that starts with t...More

Thunder Birds: Nature's Flying Predators
by Jim Arnosky



Book list After revisiting favorite birding spots with his wife an. partner in adventure. Deanna, Arnosky offers a be...More

Prince Lestat
by Anne Rice



Book list After exploring the plights of angels, werewolves, and even Jesus Christ himself in a string of nov...More

Kittens First Full Moon
by Kevin Henkes



Book list PreS. Henkes creates another winner in this simple, charming story about a naive little kitten who mistakes...More

The View From Saturday
by E.L. Konigsburg



Book list Gr. 4^-7. Four offbeat students are picked by their wheelchair-bound teacher to be a team for the A...More

House of Sand and Fog
by Andre Dubus



Book list Reeling from her husband's abrupt departure, Kathy is living alone in the modest California bun...More