Welcome to the Ventura Public Library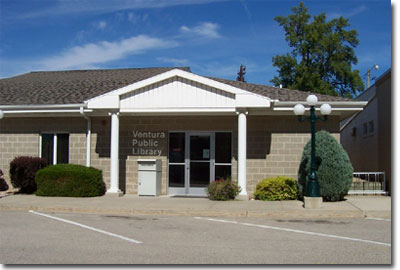 | | |
| --- | --- |
| Sunday | Closed |
| Monday | 11:00 am - 5:00 pm |
| Tuesday | 11:00 am - 5:00 pm |
| Wednesday | 11:00 am - 5:00 pm |
| Thursday | 11:00 am - 5:00 pm |
| Friday | 1:00 pm - 6:00 pm |
| Saturday | 9:00 am - 12:00 Noon |
Make it a Movie Night!
Thursdays in February!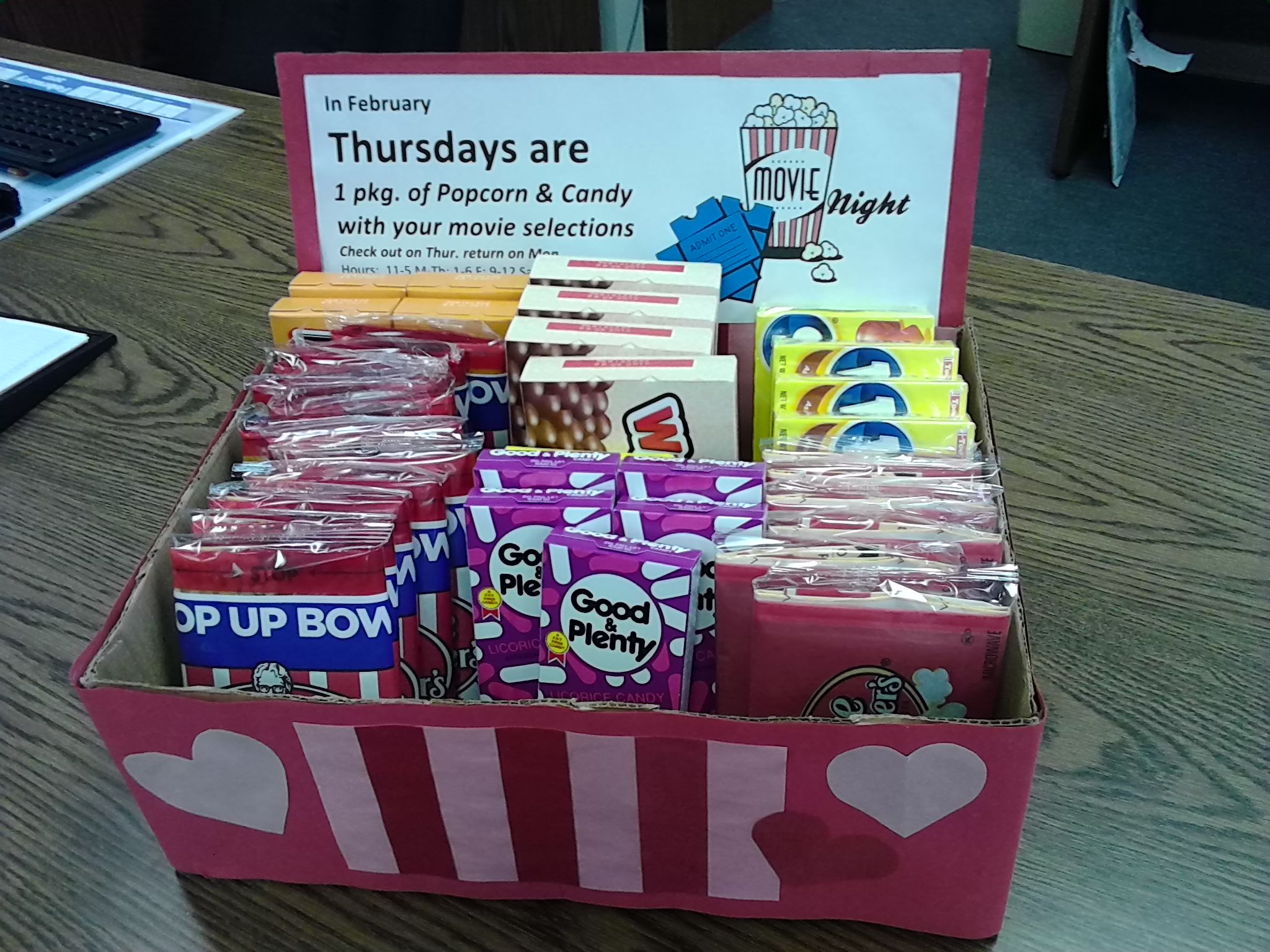 FREE popcorn & candy
Make it a Movie Night! Get a FREE bag of microwave popcorn and a box of candy when you check out movies at your library. Check out movies on Thursday and they aren't due until Monday of the next week. Take advantage of this free entertainment!
In the glass case:
Books2Movies
So many books have been made into movies, some from new best sellers and some from classics with new versions of the movie made over and over again. Your library owns many of them. Titles such as, "Gone With the Wind", "To Kill a Mockingbird", and many Charles Dickens titles have been made into successful movies. More recent titles include, "Unbroken", "The Revenant", "The Help", and "The Girl on the Train", with many more on display. Look them over and take your pick!
It's easy to look up your favorite title to see if your library owns it using our on-line catalog.
Get the local news
Three great newspapers
Your library provides three local newspapers for you to read. The Garner Leader is a weekly, as is the Clear Lake Mirror Reporter. Both come out on Wednesdays. The Mason City Globe Gazette is a daily, except for Monday. If you aren't reading any one of these newspapers on-line, come on in and enjoy having the local news at hand.
Make a distinction - YA fiction
Young Adult fiction has special labels
The library's juvenile fiction collection now has stickers making a distinction between intermediate and young adult fiction. The red and white stickers display the letters YA and make it easy to choose the most appropriate books for each age group.

U.S. News

News provided by

MSNBC

2017 NBCNews.com

Online Services

Norse Mythology
by Neil Gaiman



Drum Dream Girl: How One Girls Courage Changed Music
by Margarita Engle



Publishers Weekly A riot of tropical color adds sabor to the tale of Millo Castro Zaldarriaga, a Chinese-Afri...More

This one summer
by Mariko Tamaki, Jillian Tamaki



Publishers Weekly Rose and Windy, friends for two weeks every summer in nearby Ontario lake cottages, have h...More

Jackaby
by R William Ritter



Publishers Weekly Toss together an alternate 19th-century New England city, a strong tradition of Sherlockian pastic...More