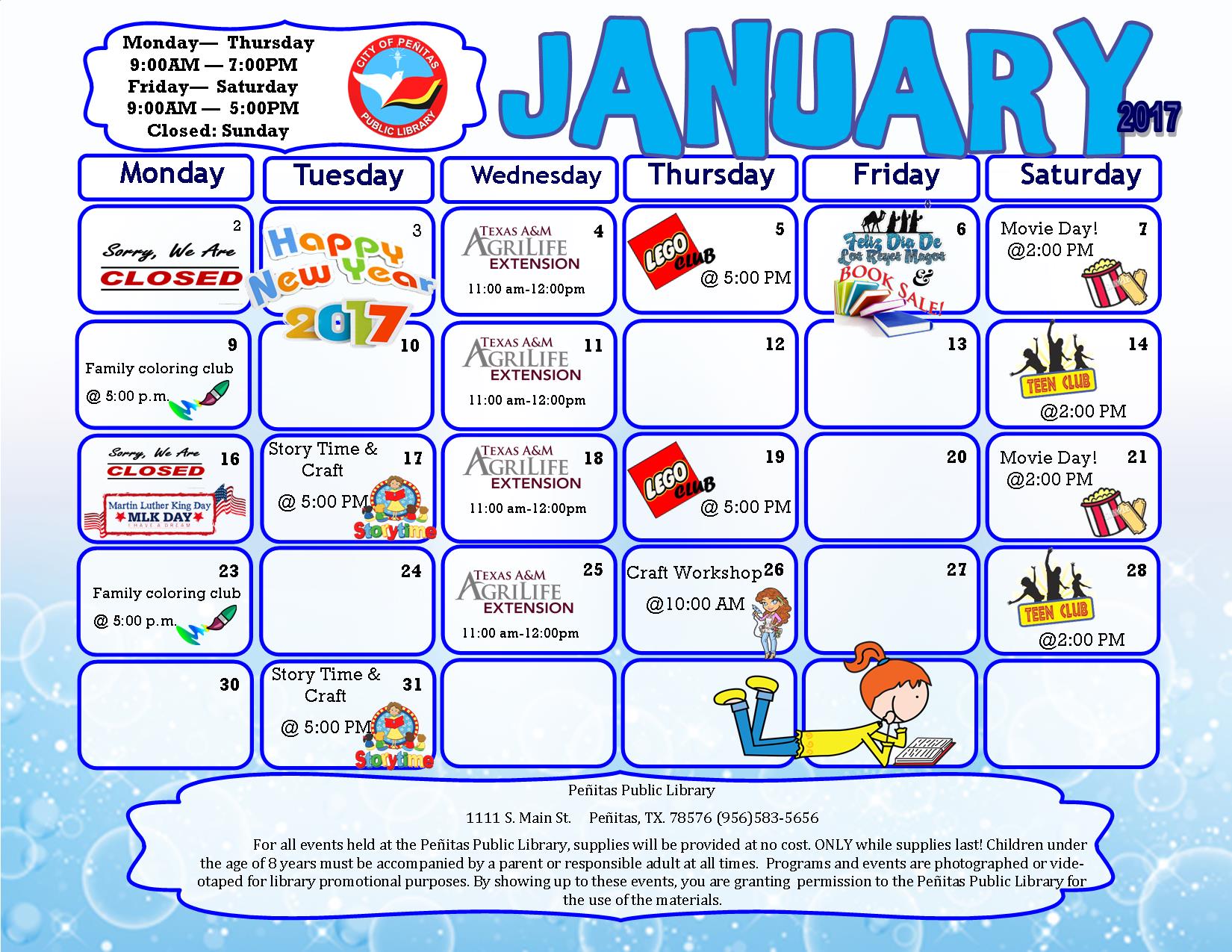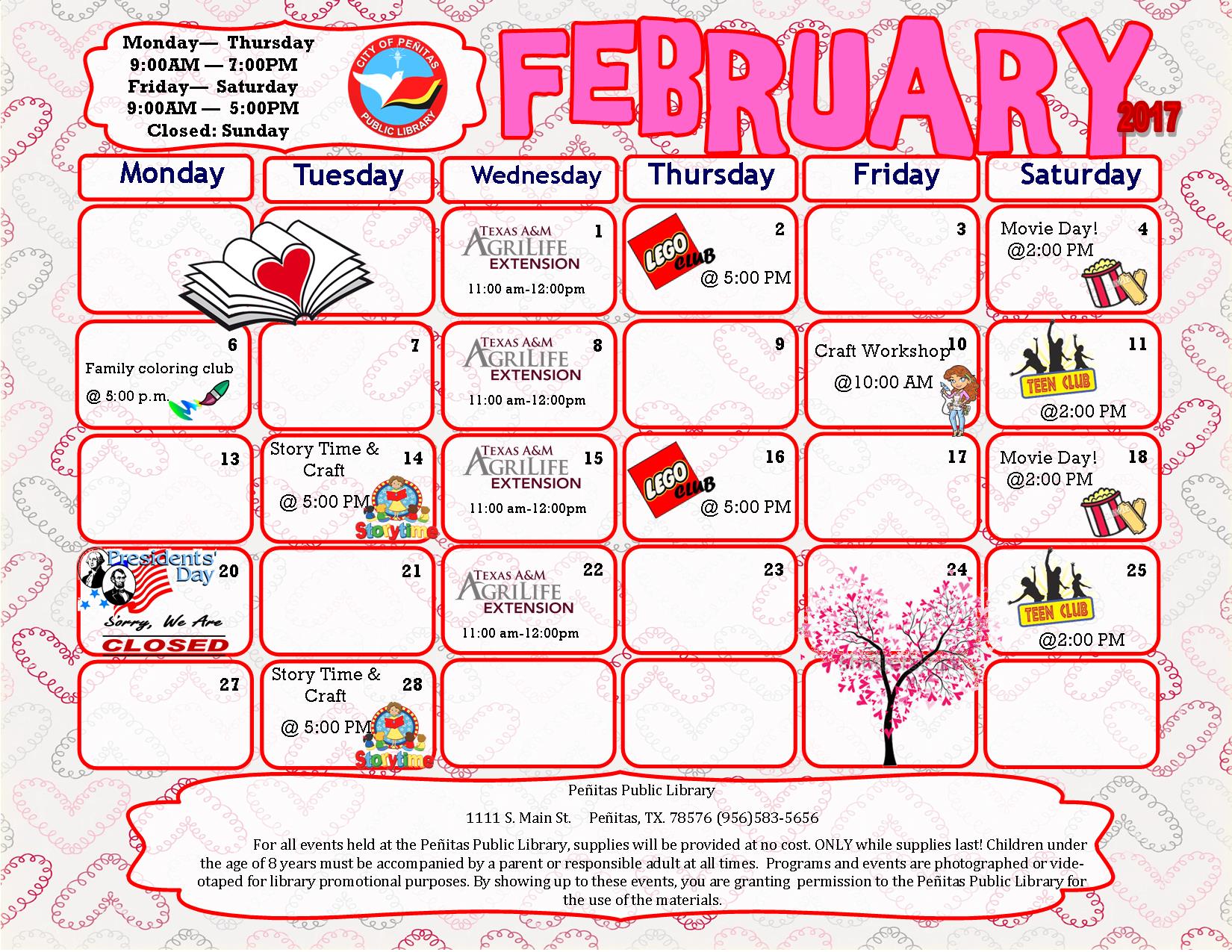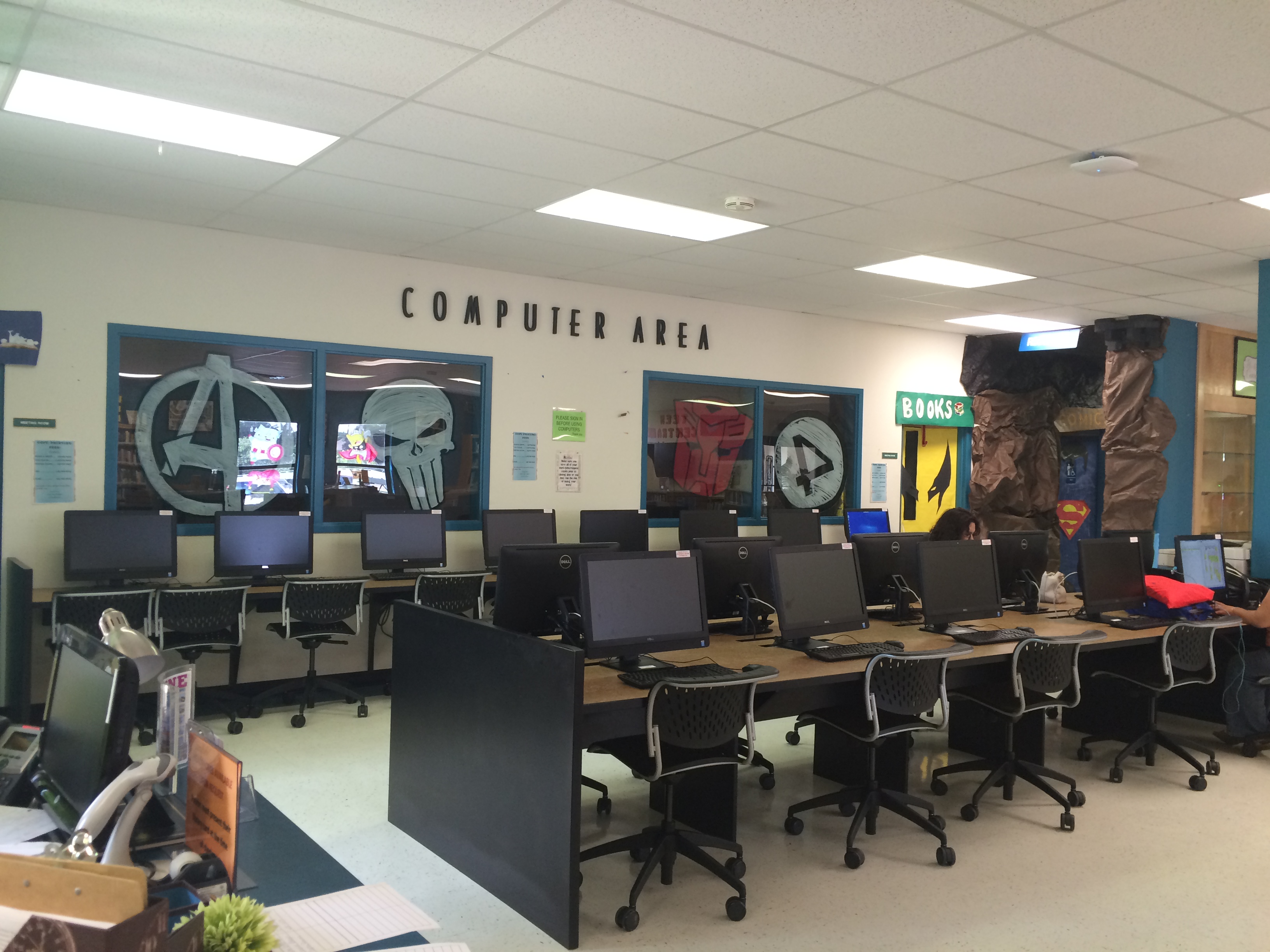 Welcome to Peñitas Public Library

The library has 18 desktop computers for adult use, 6 desktop computers for teens and 6 desktop computers for children. Patrons under 18 must have their parents/guardians signed permission. Internet access, Microsoft Word, Excel, PowerPoint and the Library Catalog are available on each computer. There is no charge for computer use. (Computers are turned off 15 minutes before closing.) Printers are available for patrons for a charge of $.10 for black and white copies, $.50 to $1.00 for color. Faxing is available for $1.00 per page. The library is a free wireless hotspot.

Our Children's Area
There are lots of exciting things to read and explore in the children's area. Easy books, children's videos and DVDs may be checked out. Bring your toddlers to participate in fun games, sing-a-longs, and special activities.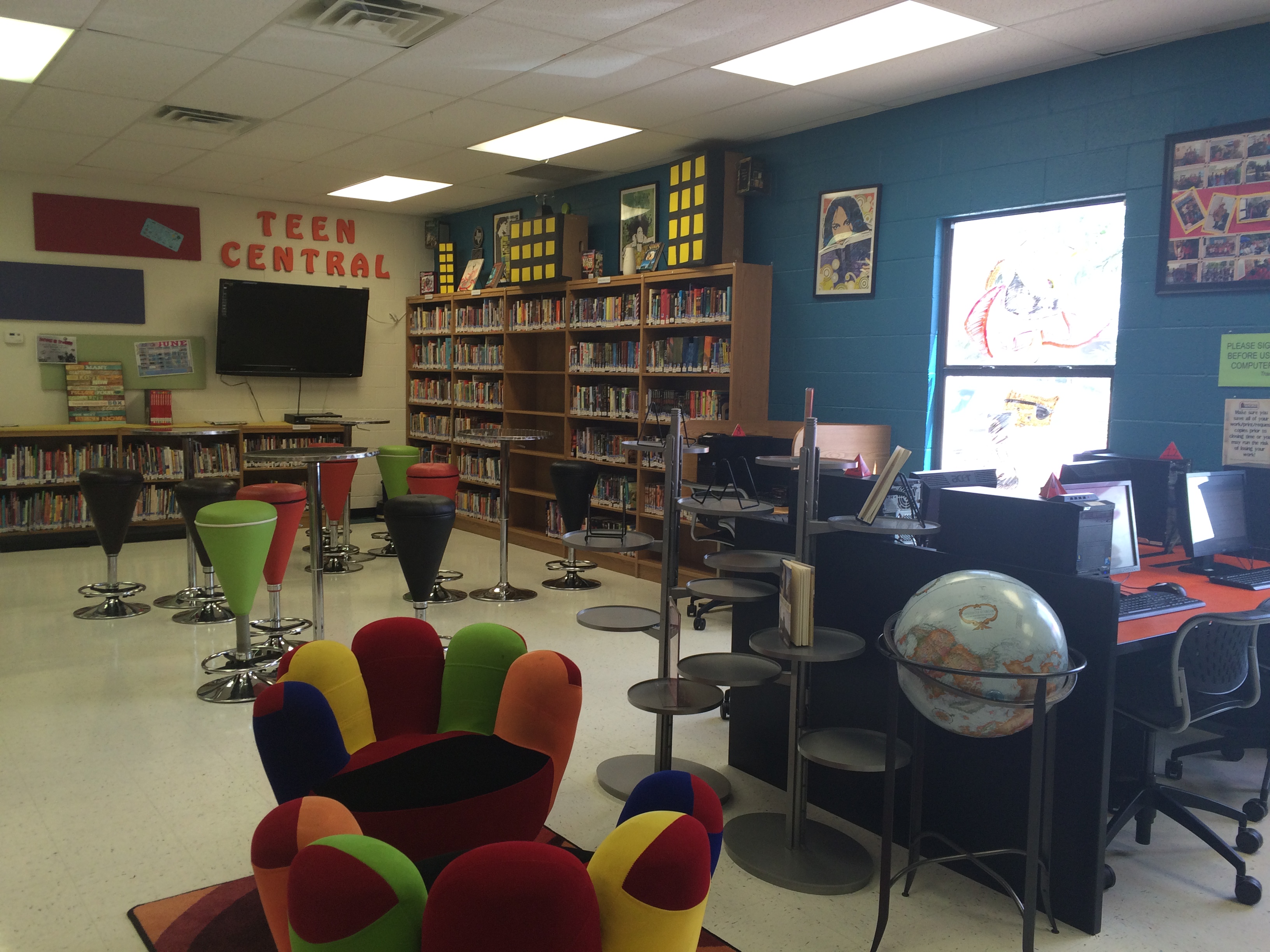 The Teen Area

We now have an area just for teens! If you are a teen, please come by relax and pick up the latest teen/young adult books and magazines or just come check it out and tell us what you think. We always want your book suggestions or ways we can make our teen area better!
ABCmouse.com's reading curriculum helps
children to quickly learn the letters of the
alphabet and their sounds, as well as learn to
instantly recognize the sight words that are
most important for beginning readers.
Children will learn to love to read with our
hundreds of fables, fairy tales, nonfiction
books, and more.

ZINIO
Zinio, the world's largest newsstand, offers full color, interactive digital magazines for your enjoyment. Browse from your library's collection of popular titles with no holds, no checkout periods, and no limit to the number of magazines you can download.

Mobile apps — Read magazines on 95% of today's mobile devices including iOS (Apple), Android, Win8, and Kindle Fire/HD/HDX.
Current Issues — New issues are released simultaneously with the print edition. Many are available before they arrive at your library and are ready for immediate download.
Easy browsing and checkout — Browse your library's collection of titles one at a time, search for your favorite magazines by title or use the convenient category feature to find new magazines which meet your interests.
Manage your collection — Using the personal account you create, you will have the opportunity to checkout magazines and read them instantly on your computer (both PC and Mac) or access the content on a portable media device. No limit permanent check out — Check out as many issues as you want and keep them in your account as long as you wish.
OneClick Digital
Peñitas Public Library, in partnership with RBdigital from Recorded Books (Prince Frederick, MD), is pleased to announce the launch of OneClickdigital, an online service that allows patrons to check out eAudiobooks and eBooks, including best-sellers, Recorded Books exclusives, classics, selections for children and young adults, and much more.

Patrons have free access to eAudio and eBooks at home, in the library, or on the go. Many titles are multi-access, so multiple users can check out a given title at the same time, eliminating holds. OneClickdigital is compatible with all popular listening devices, and mobile apps are available for the iPhone®, Android™, and Kindle Fire.
OneClickdigital features an easy-to-use interface with streamlined navigation, fast downloads, and automatic software updates. Live toll-free technical support is available at 1-877-77AUDIO.



Driving-Tests.org
Peñitas Public Library is announcing a partnership with Driving-Tests.org, a company dedicated to driver safety and education, to offer free DMV practice tests to library patrons, starting August 1, 2015. The new service includes free tests, written specifically based on the state DMV materials, and is the only site of its kind to include accessibility tools that allow users to hear selections read aloud, make them into MP3s, translate pages into other languages, magnify text, and mask sections of the screen for greater visibility on driving practice tests.