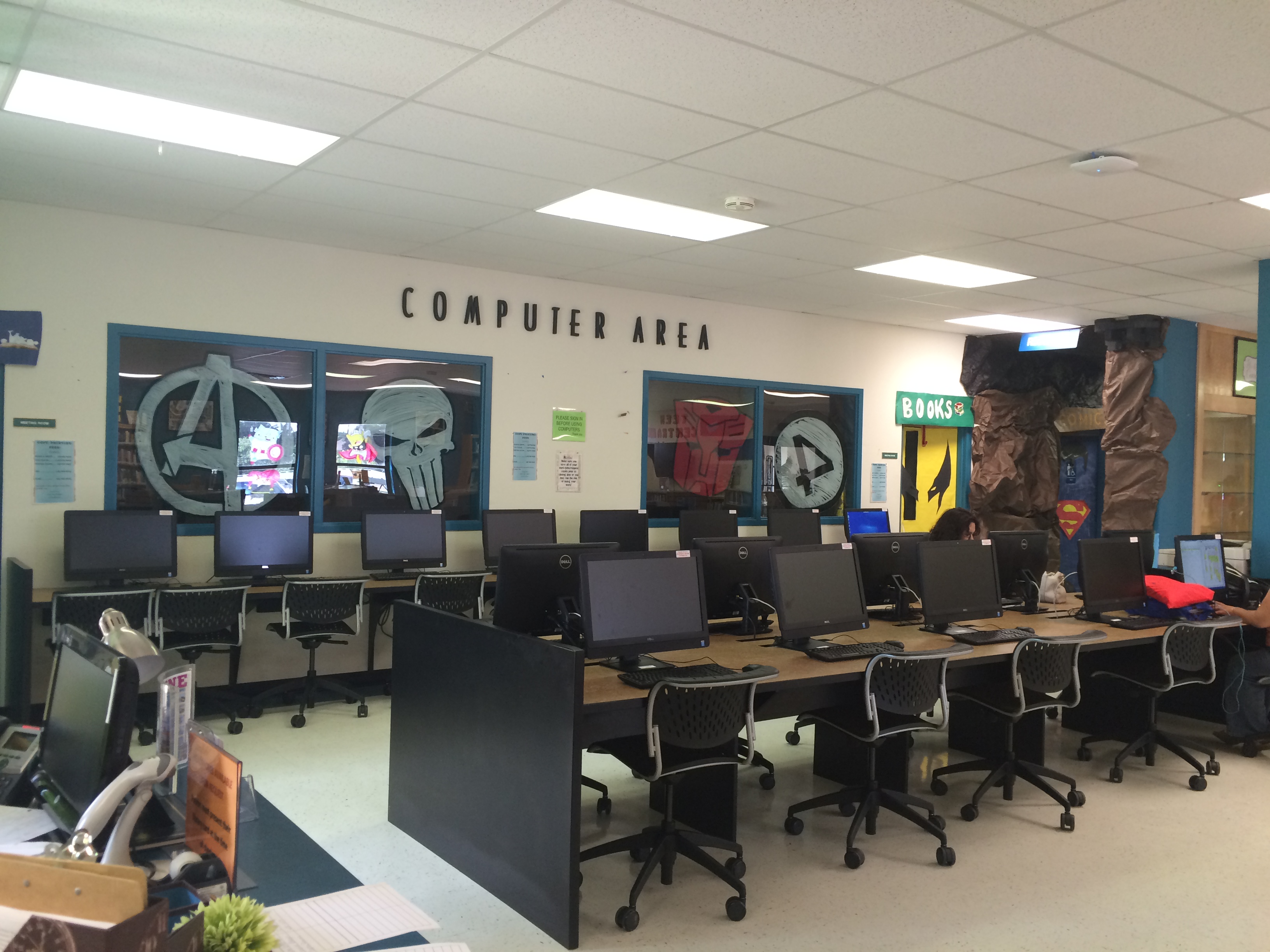 Welcome to Peñitas Public Library

The library has 18 desktop computers for adult use, 4 desktop computers for teens and 4 desktop computers for children. Patrons under 18 must have their parents/guardians signed permission. Internet access, Microsoft Word, Excel, PowerPoint and the Library Catalog are available on each computer. There is no charge for computer use. (Computers are turned off 15 minutes before closing.) Printers are available for patrons for a charge of $.10 for black and white copies, $.50 to $1.00 for color. Faxing is available for $1.00 per page. The library is a free wireless hotspot.

Our Children's Area
There are lots of exciting things to read and explore in the children's area. Easy books, children's videos and DVDs may be checked out. Bring your toddlers to participate in fun games, sing-a-longs, and special activities.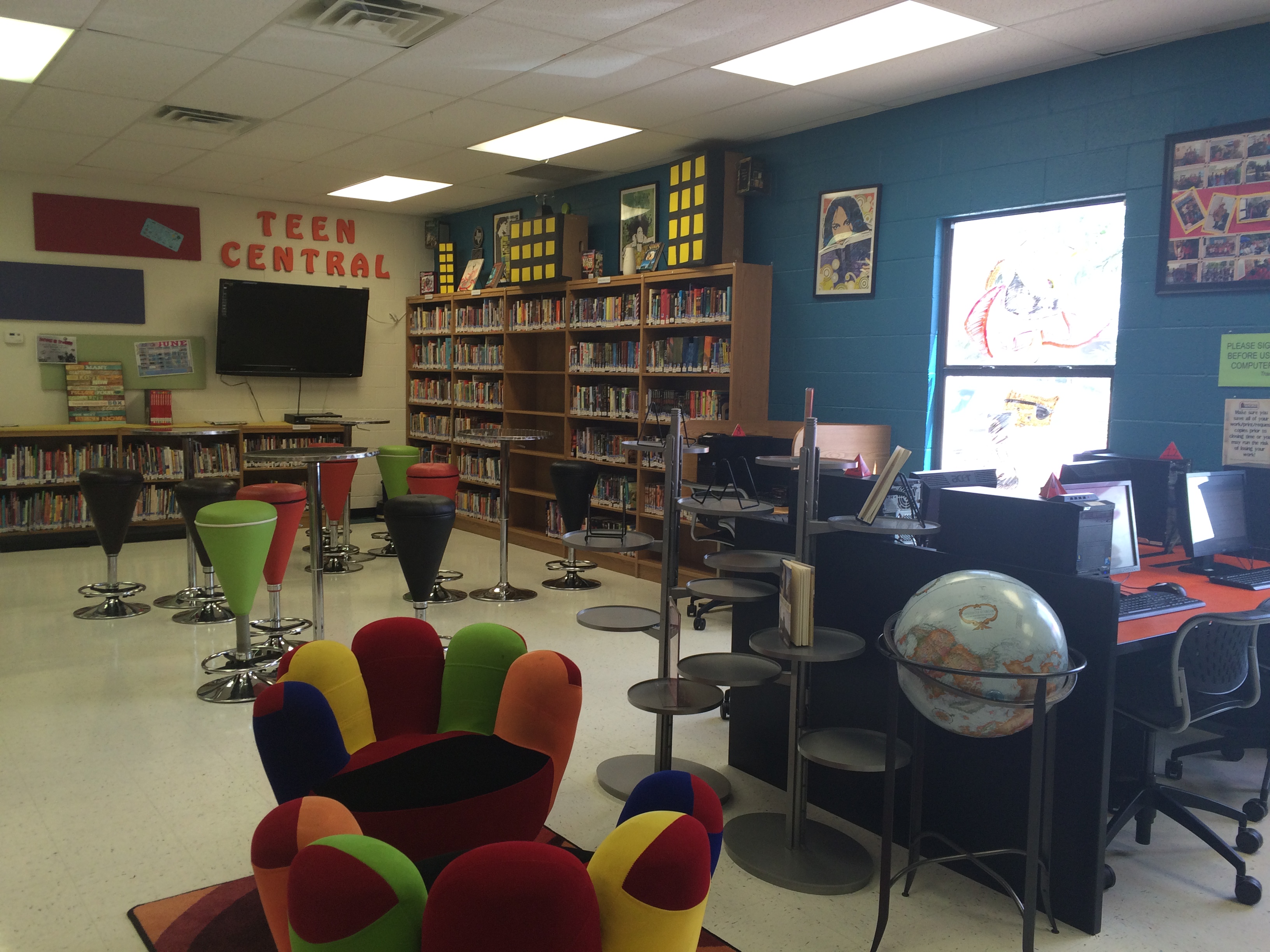 The Teen Area

We now have an area just for teens! If you are a teen, please come by relax and pick up the latest teen/young adult books and magazines or just come check it out and tell us what you think. We always want your book suggestions or ways we can make our teen area better!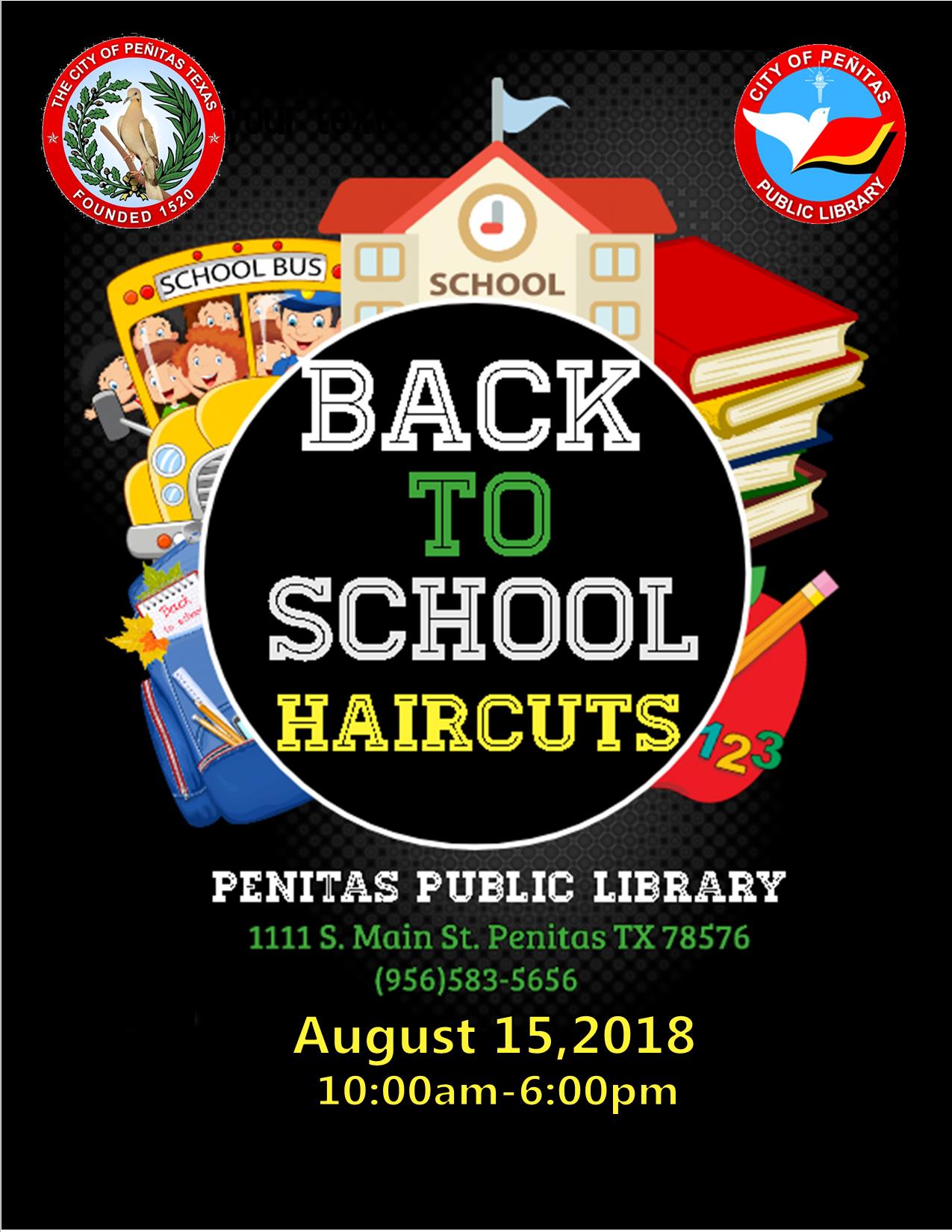 HotSpot
Peñitas is now Implementing a Mobile Hotspot Lending Program at your library offers up a world of possibilities for you.
Enabling patrons to take the Internet home offers a number of unique benefits such as:
Bridging the Digital Divide
 Lessening the homework gap for children
 Providing internet options to rural areas with poor or no coverage
 Offering connectivity to financially disadvantaged patrons
 Helping individuals with employment opportunities
 Accessing health information, especially for seniors
 Offering connectivity at community wide events
 Allowing individuals living with disabilities the option to access the Internet from the comfort of home
By loaning out the Internet, just like a book, your Library can provide its patrons with 24/7 access to Internet. In an increasingly interconnected world, the Internet is vital in day to day life. Offering mobile hotspot devices to your patrons will help meet their information needs in new and exciting ways.
The Peñitas Public Library now loans out WIFI / HorSpots!!
* Must have a Peñitas Library Card, valid picture ID and be 18 or older
* Ask about a hotspot at the Circulation Desk Today!!
* COMING UP SOON!!!