Storytime begins September 4th!!!
Wednesdays: 9:30; 10:00; 10:30
Thursday: 9:30; 10:00; 2:00

Educated
by Tara Westover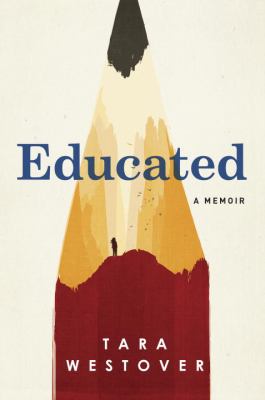 Book list To the Westovers, public education was the quickest way to put yourself on the wrong path. By the time the author, the youngest Westover, had come along, her devout Mormon parents had pulled all of their seven children out of school, preferring to teach just the essentials: a little bit of reading, a lot of scripture, and the importance of family and a hard day's work. Westover's debut memoir details how her isolated upbringing in the mountains of Idaho led to an unexpected outcome: Cambridge, Harvard, and a PhD. Though Westover's entrance into academia is remarkable, at its heart, her memoir is a family history: not just a tale of overcoming but an uncertain elegy to the life that she ultimately rejected. Westover manages both tenderness and a savage honesty that spares no one, not even herself: nowhere is this more powerful than in her relationship with her brother Shawn, her abuser and closest friend. In its keen exploration of family, history, and the narratives we create for ourselves, Educated becomes more than just a success story.--Winterroth, Amanda Copyright 2018 Booklist
From Booklist, Copyright © American Library Association. Used with permission.
Library Journal Raised on a secluded family compound in Idaho, Westover was seven before realizing the biggest difference between her family and others was not their remote home, or their Mormon religion-but that "we don't go to school." Westover helped the family maintain a minimalist existen...More